Question of the Week: – What has you most excited for fall, beauty product or otherwise?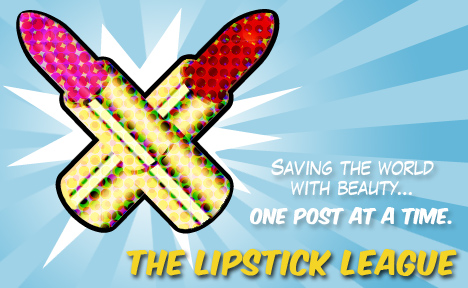 Answer:  Noo clothes!  I love buying for the colder weather.  Coats, jeans, scarves and boots – I really have to reign myself in when it comes to Autumnal shopping.  Oh and did I mention red lipstick?  I'm a bit too conformist to break out my reds in the Summer.  Hurry up Autumn!

Vampy Varnish – Kelly shows you how not to wear your lipstick and lipliner in the first of her new series How NOT to Wear…
we heart this – discovers a mascara with a TRULY original feature, a squeezable tube that lets you control the amount of product on the wand. Check out LashControl.
Beauty Junkies Unite – See why we're loving the latest from LORAC for fall, the Naked Lace Collection.
Clumps of Mascara – Has found the best drugstore lip gloss to date. And they only cost $2.29 a pop.
Gouldylox Reviews – Not sure what eye liner will give you the purrfect cat eye? Check out these tips and tricks meow to get the look your longing for!
Krasey Beauty – Looking for a lipstick that will bring you only high octane color and shine? Check out the new Urban Decay High Shine Lip Pencils!
Nouveau Cheap – What's my favorite part about Halloween besides candy corn? Wet n Wild's Fantasy Makers collection, of course!
Pink Sith – Is having a giveaway for her holy grail of sunscreens! Elta MD UV Clear SPF 46. Enter today, giveaway ends on August 30th, 2011!
Prime Beauty – gives us a glimpse of the New York City inspired Paul and Joe Manhattan Fall Collection -see what gems she scored and what she's still lusting after.
Phyrra – Tentacles anyone? Phyrra shows you the latest way to adorn yourself in her review of Deceptions jewelry!
.
Come on dear readers, how about you?  What has you most excited for fall, beauty product or otherwise?