Fifty quid is a lot of money to spend on an eyeshadow palette when you've got brands like Urban Decay banging 'em out for under £40 but I came across some photos of this Smashbox palette from a press day when I was archiving some pictures and thought I'd tell you a bit about this rather pretty offering from Smashbox.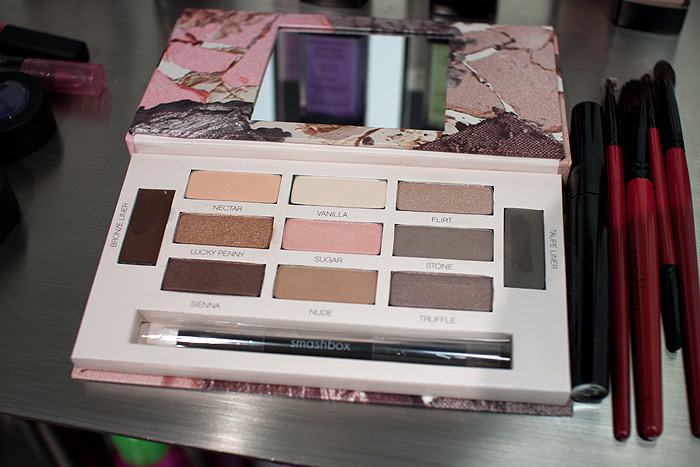 The potential to be a neutral lovers dream, the Smashbox Softbox Nude Eyeshadow Palette is a good choice for everyday looks with a few matte inclusions to encourage a broad appeal.  It features nine muted eyeshadow shades and two cream liners (one on each end).  Also included is a double ended brush making it an attractive proposition for those who are looking for a single set of wearable shadows in one compact package.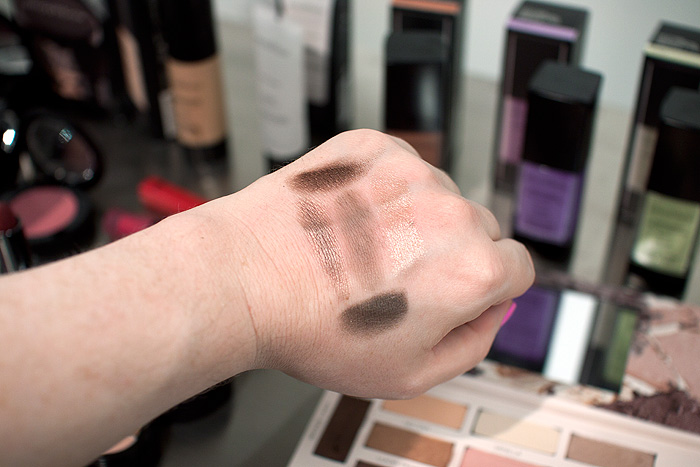 At fifty pounds, it's not cheap but that is also one of the reasons I'm posting about it today.  The Smashbox Softbox Nude Eyeshadow Palette was released as a limited edition Summer launch so if it is catching your eye, keep an eye out for potential bargains on this palette across the web or perhaps even instore at Debenhams as the Autumn/Winter products supercede.
Kirstie at Beaut.ie has a great, indepth review on the palette here.
The Smashbox Softbox Nude Eyeshadow Palette is available to purchase online at Debenhams.com priced at £50.00
EDIT: £30 online at QVC – what did I tell ya?! (thanks for the spot Joanne!)