When I think of natural makeup brands, I immediately think of sheer, ethereal colour.  Perhaps a bit of pastel, a lot of dewiness and anything that would normally epitomise a harmonious relationship with all things…. natural.
I wouldn't especially associate grungy, edgy looks and bold colour.  It's a common misconception and one that I was pleased to see blown away with Dr. Hauschka's colaboration alongside Louise Amstrup for her Spring/Summer 2012 salon presentation.
But first, a quick look at the collection…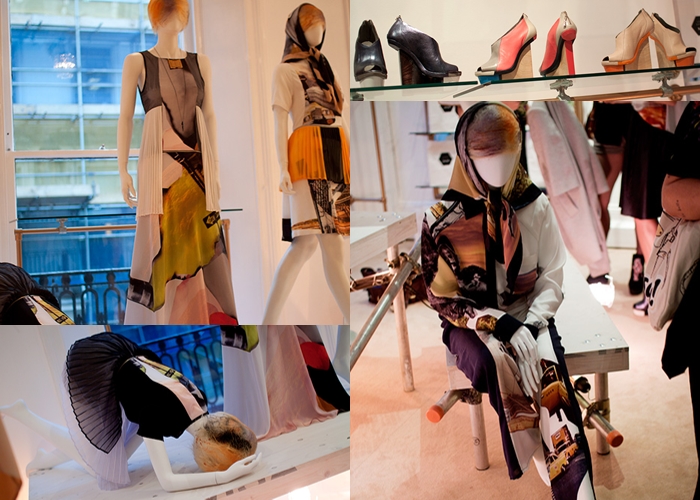 Beautiful prints and pretty pleats that drape gently and soften the bold, patterns.  The presentation was accompanied with a short video that featured makeup created by makeup artist Ayami Nishimura alongside Dr. Hauschka's range of skincare and cosmetics.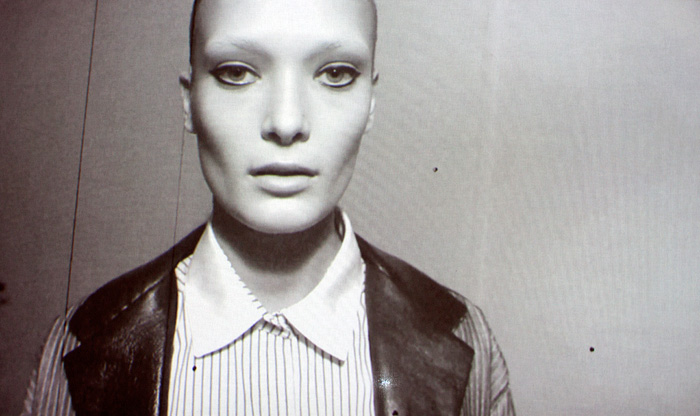 Lithuanian model Egle Jezepcikaite looks androgynous with slicked back hair and the focus placed heavily on the precision liner.  The lips are toned down and some heavy contouring accentuates the model's chiselled cheekbones.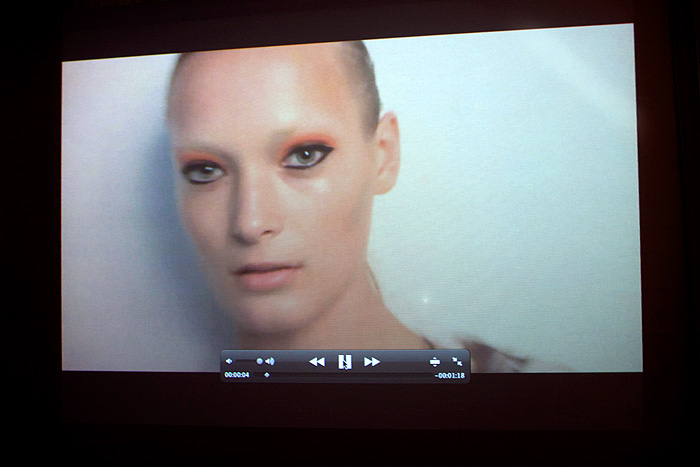 The second still from the video displays the same precision liner looking a touch more deconstructed than before, mirrored with a vibrant flash of orange over the lids.  Most interestingly, the orange comes from a lipstick(!) in the range and picks up the warm tones in the Amstrup SS12 collection beautifully.
If you'd like to watch the video yourself, click play on the video below and enjoy having a few misconceptions about natural makeup challenged.
Would you associate these kind of looks with a natural brand?