My final Urban Decay review now I've had a good while to play with the items I was sent.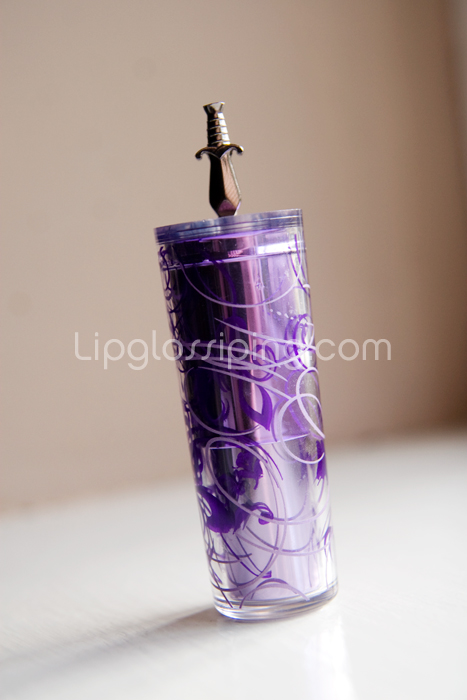 I received two shades, and my initial reactions to them couldn't have been more different.
1. Naked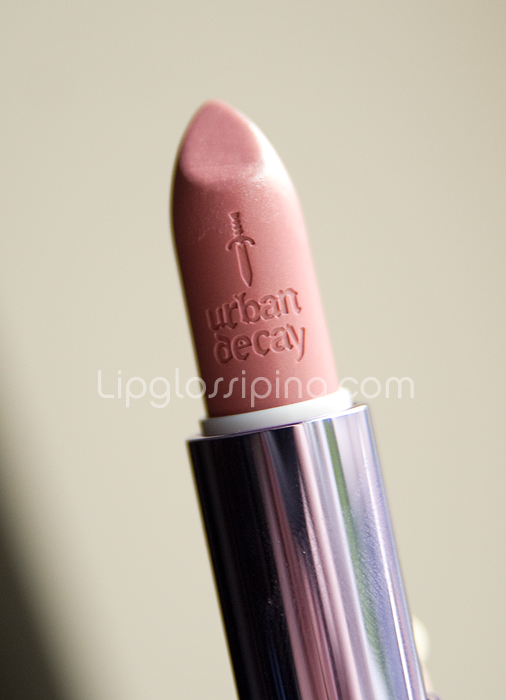 This is a beautiful soft rose shade, that on many complexions would pass as a pinky-nude.  The (vanilla) scent is lovely, although it may be a little overpowering for some.  Application is smooth with a glossy creamy finish.  It's supposed to be full coverage but I find it a little sheer.  I would put it on a par with MAC's Lustre formula in terms of pigmentation.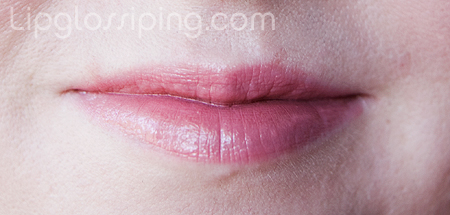 This isn't the best swatch… it looks more cool toned here than it is in reality.  But it's a good example of the lovely glossy finish.  I've cropped my lips out of a FOTD image below to show a truer representation of the colour.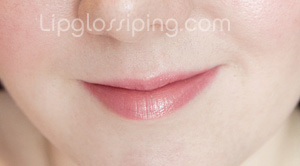 Lovely, isn't it!  As you can see, it's a little too dark on my complexion for me to consider it a nude.
2. Confession
The second lippie up for review is a far vampier affair!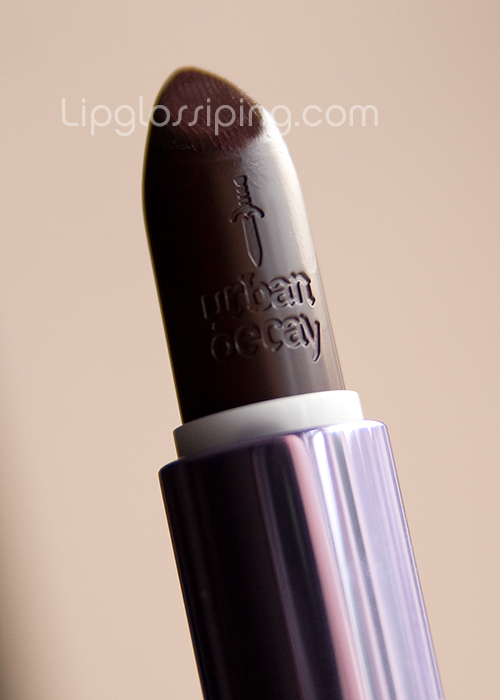 Confession is a deep, dark claret shade that scared the heck out of me when I twisted the tube up!
I looked at it for many minutes wondering what the hell I was gonna look like with such a statement shade.
I needn't have worried thanks to the semi-sheer formula: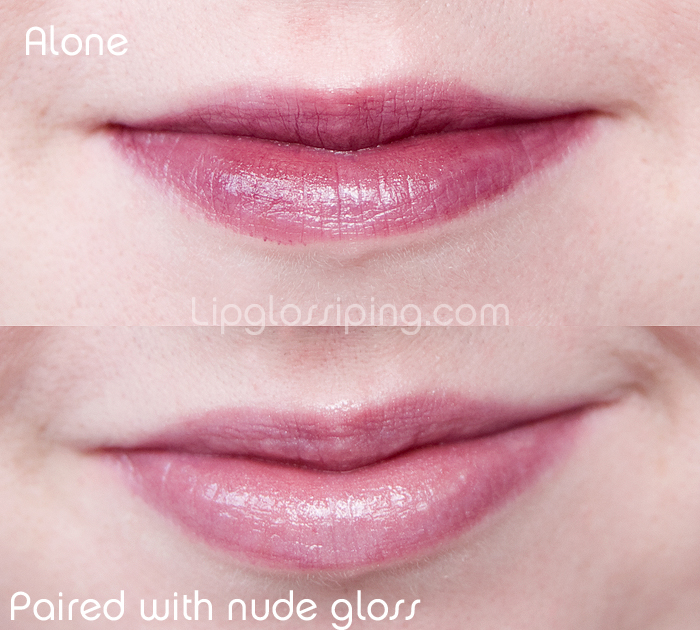 I was surprised to find this quite flattering and wearable, but being the scaredy-cat that I am, ended up pairing it with a nude gloss anyway and I really like the result!
Confession was a bit more fiddly application-wise than Naked.  I found that it had a tendency to appear a little darker in the creases on my lips and more sheer on the smoother surfaces.  This may be visible in the above image (top lip of 1st photo).  I *think* I may have been applying a little too much wondering if I could amp up the pigmentation… but as it's something that bothered me at the time, into the review it goes!
I was satisfied with the staying-power of both lipsticks and wear was nice and even on the darker shade (no dark rings here!)
Urban Decay Iconic Lipsticks available from Boots and Debenhams, priced at £12