Thirty One years.  That's how long the BBC's Children in Need appeal has been raising money for disadvantaged children in the UK.  We're all familiar with the annual BBC televised appeal which never fails to divide the nation into a love/hate camp when it comes to Friday night TV viewing, but the truth is that the vast majority of the money raised actually comes from the donations outside of this, given both before and after the live telethon.
I was contemplating this as I sat on the train to Nottingham on Thursday evening.  Well, if I'm thoroughly honest, I was also obsessing over how old I felt knowing that I'd been on this planet for all but one of the years that the appeal has been running.  Aside from this though, I was feeling rather excited to be heading up north to take part in the Boots HQ fundraising day, held annually for their employees at HQ.
The first thing that struck me as I walked through the doors to reception (other than, woah BIG) was the noise.  "Hang on!", I thought, "This doesn't sound like a place of work!"  Turns out, I was right.  Apart from a couple of grumps glued to their computers (I would tell you which department had the biggest bah-humbug ratio but that would be mean) there was very little work going on at Boots HQ yesterday.  Wanna see?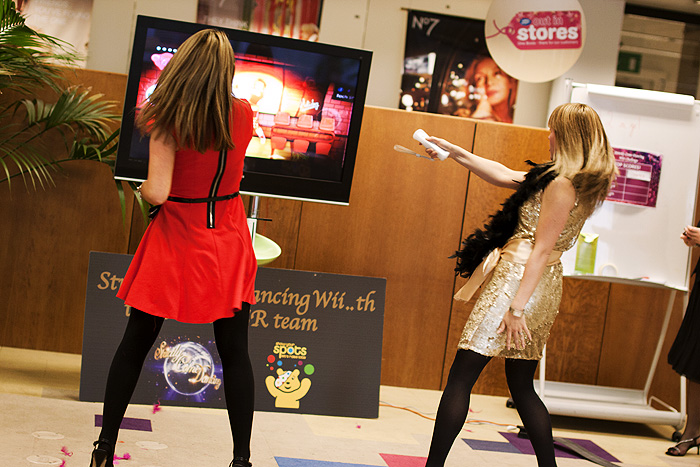 Does this look like work?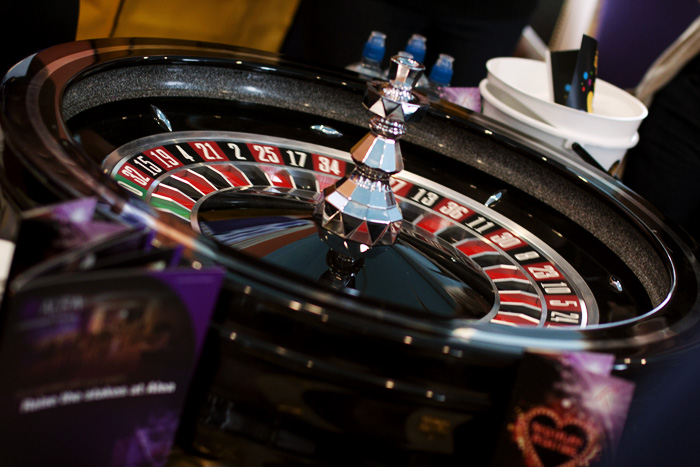 Or this?  No.  Bunch of slackers, It wouldn't surprise me if I can't get my hands on my Meal Deal next week 'cos the Meal Deal team were too busy at the roulette table.
In fairness, all this nonsense and frivolity came at a cost to those taking part who valiantly dug deep and surrendered their pennies for tombolas, raffles, home-made cakes, wii dance-offs, and bingo!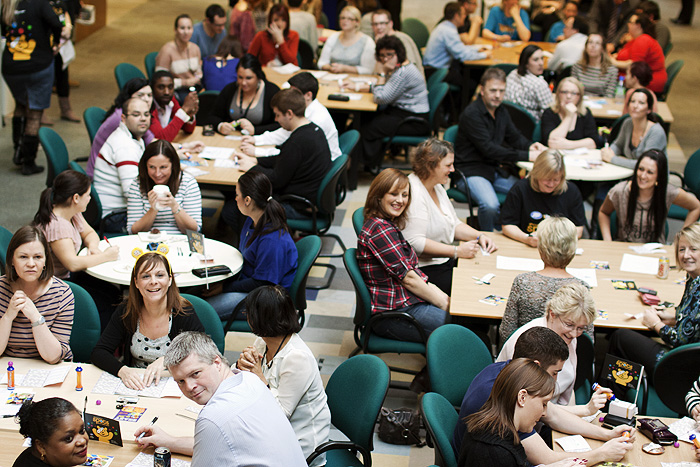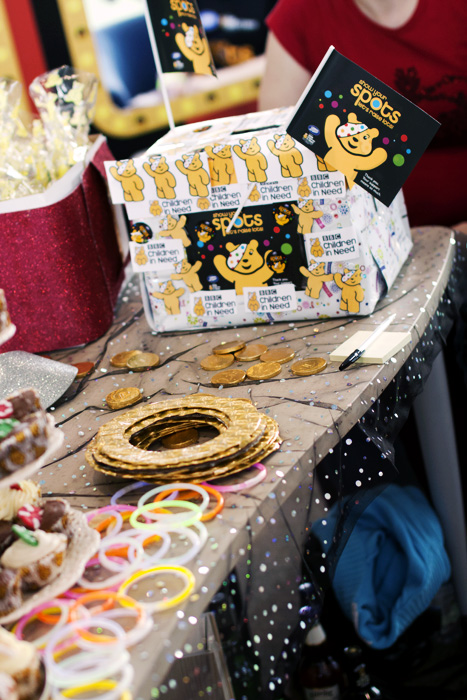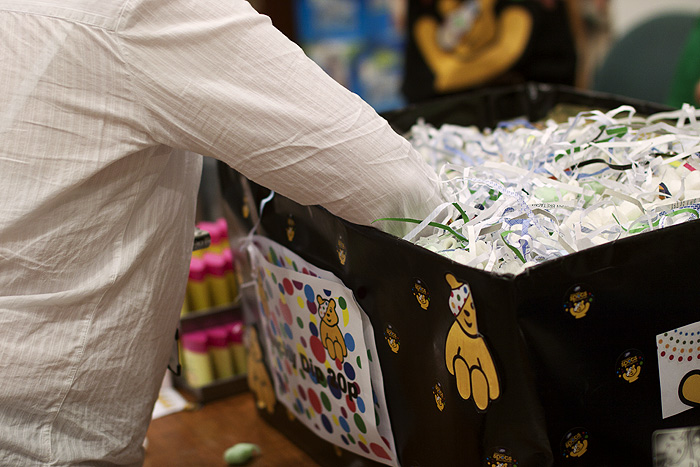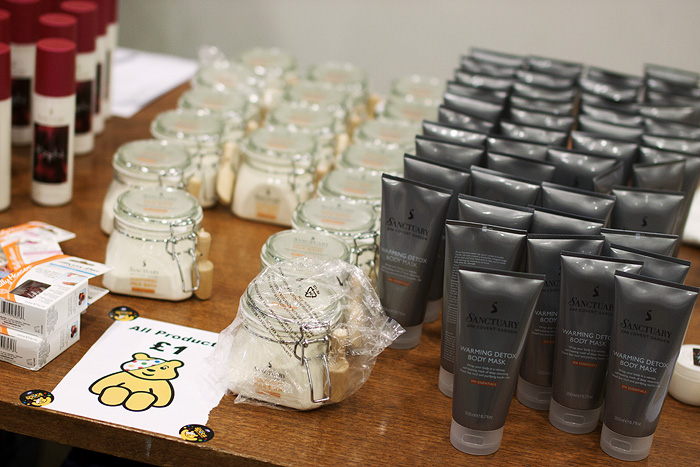 I will neither confirm nor deny the reports that the above table was raided.  Not by me of course.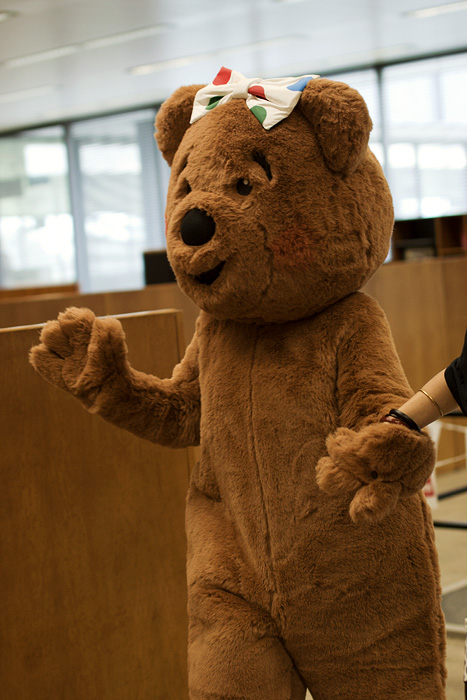 The lesser-spotted Blush Bear – I was tempted to ask her if it was NARS Amour but I thought I might look a bit silly.
It wasn't long before my partner-in-crime Modesty Brown and I had spotted the "Beauty Salon", a little setup that included the option to indulge in Nail Rock manicures and Eylure false lash applications.  We paid our pennies and jumped in the queue, eager for a little pampering in the home of, well, pampering!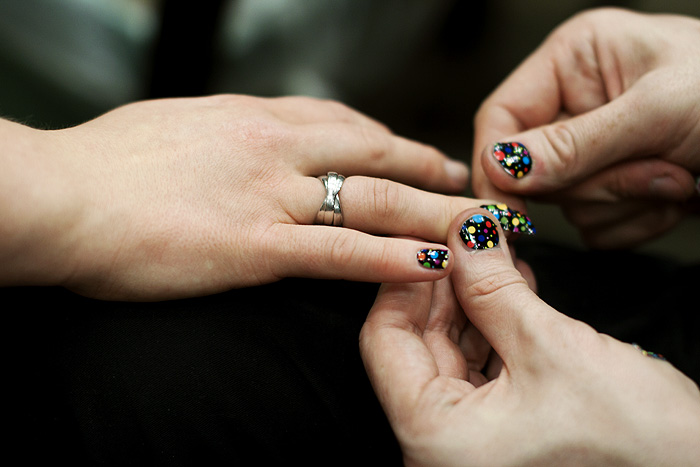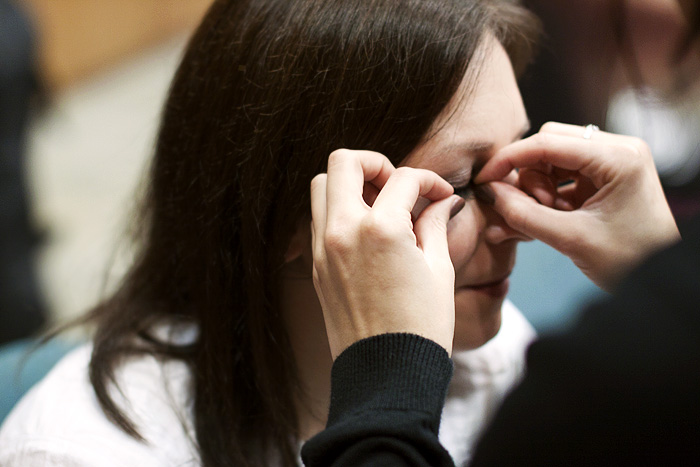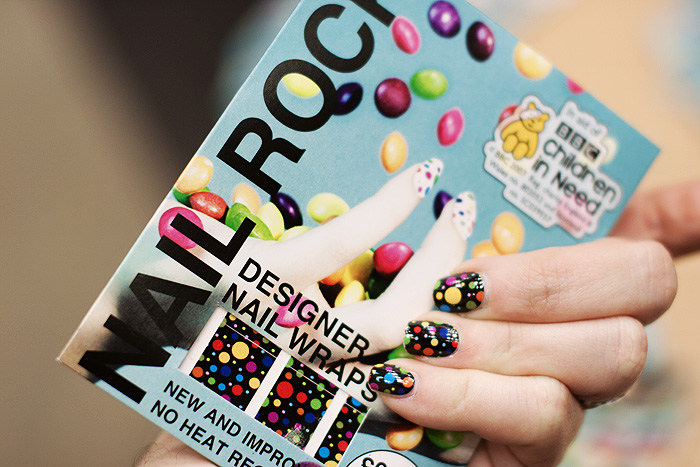 Modesty Brown put together a little video of the nail wraps being applied which I've promptly stolen and included below because it shows how quick they were to affix!
All in all, it was a grand old day and I spent the train journey home feeling like a 6 year old who'd overindulged on fun, sweets, and a bit of wonderment.  Wiped out!
As we were leaving, I heard the bingo caller announce that in the few short hours he'd been shouting about the two fat ladies, the bingo bits alone had raised well over £1000.  Boots have been working alongside BBC Children In Need for the past eight years, and have raised more than £4 million to date.  But, I'll leave you with the super-hero of the day, aside from all that charitable stuff, I dunno how this fella copes when he needs a wee.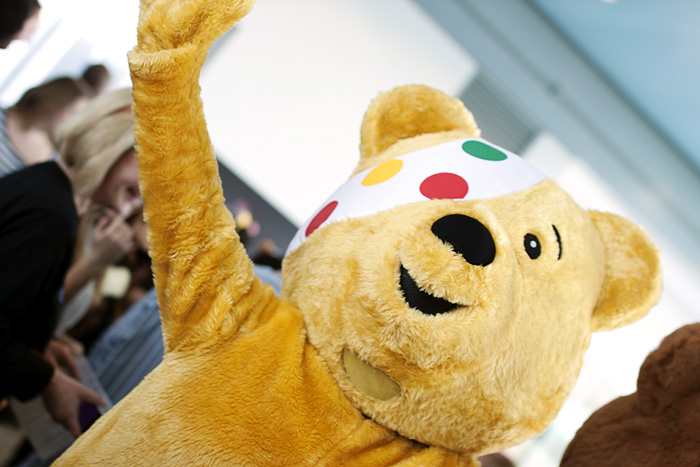 For details on how to donate to Children in Need, find more information on the BBC website.  Thanks for having me Boots!