I love this shade, it's sweet without being overly sickly.  It's pastel without being pappy.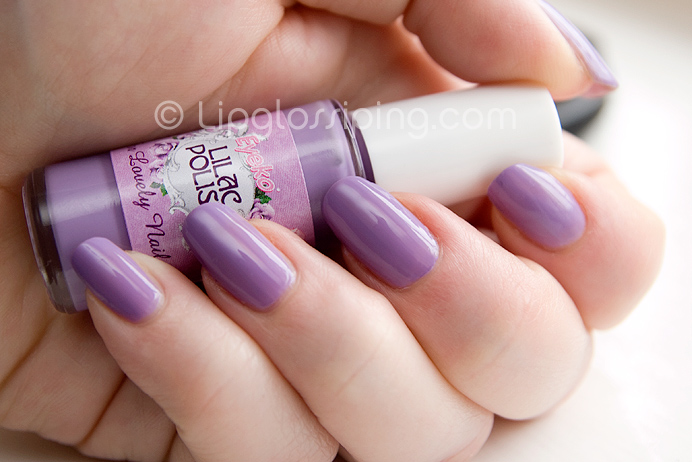 3 coats.  The formula is a little uneven and prone to streaking which is a shame because it applies smoothly with a great brush.
Consistency is perfect, neither too thick nor too thin, so I'm not sure where the streaking issues are coming from… a slight lack in pigmentation perhaps?  Oh I'm not sure, all I know is that 3 coats will fix your problems and you're left with one of the prettiest lilacs I've had the pleasure to wear on my nails.  One other thing though, I found drying time to be fairly slow… we're definitely in speedy dry top coat territory!
I actually got asked by the Boots No7 lady (whilst I was buying No7 polishes no less!) what polish I was wearing.
Eyeko nail polishes are available from the website, priced at £3.50 each.  This is the first shade I've tried from the new Eyeko polish range that I was sent, so far so good – more to come!
What do you think?