I'm exhausted!  Leila has managed to maintain a constant whinge since Thursday when she had her second round of immunisations.  I'm gonna submit her to the Guiness World Record people if she doesn't pack it in soon.
So yesterday, I went and got my hair cut.  I'll preface this by confessing that I haven't visited a hair salon in about 9 years.  There wasn't any need.  My hair has been down to the middle of my back for what seems like forever and whenever it started to look scraggy I called on my trusty Mum to cut as straight a line as she could possibly manage.  I'm not precious about my hair… infact, I considered it a high-end haircut if my Mum bothered to wear her specs whilst chopping.
 When I was pregnant, my hair was thick and glossy… I was a walking Pantene advert (that whole 'pregnancy glow' thing really IS true by the way!).  Unfortunately, since the arrival of The Grizzler, (or Leila, as I try to remember to call her in public) my hair has changed.  The thickness fell out within weeks and the glossiness faded along with the last contraction.
In recent weeks, I've noticed a strange smell lingering about my person.  To my shame, I realised 2 days ago that my hair stunk of drool.  Leila loves nothing more than to suck on her fingers… I use the word 'fingers' loosely as she spends most of the day attempting to get the whole fist wedged in there.  These copious amounts of 'gob' are then transferred to my hair whenever I am within 50 yards of her.  It's not like I don't wash it… don't underestimate the magnetic powers of saliva.
So… long story short (if this is a short story, I don't know what a long one is) I finally made that long awaited, much needed hairdresser's appointment.  And here's the outcome!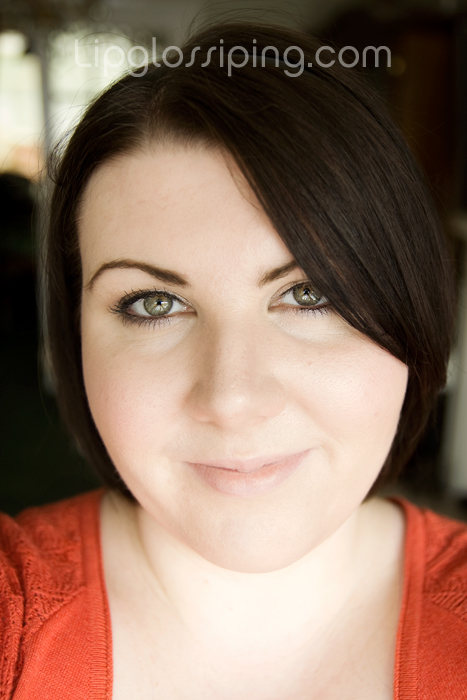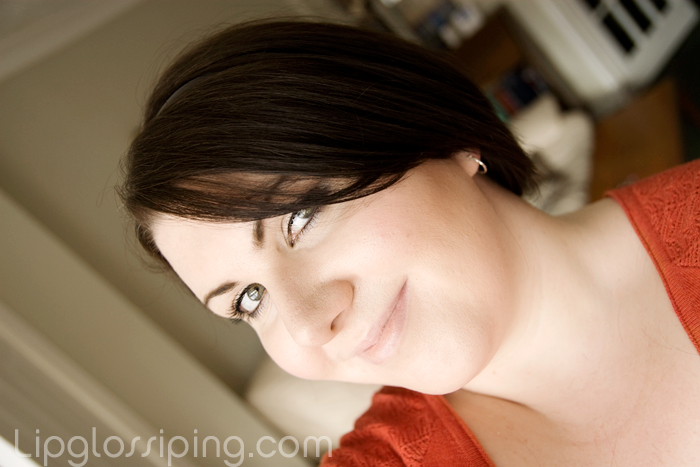 It's a layered chin-length bob with a side swept fringe and I have no idea how I'm going to stop it looking like an explosion in a mattress factory come the first hair wash.  I don't own straighteners *shock, horror!* and I only use my hairdryer if I'm going somewhere posh.  This could get ugly – wish me luck!
p.s. My sincere apologies as I have been much neglecting reading and commenting.  My google reader is full of unreads that I'm itching to catch up on.  Hopefully little miss grizzle guts will settle down next week and I can resume my usual parenting routine of sitting at the computer whilst poking her with my foot if she gets a bit bored.  She likes that.