Says me.  And if anyone wants to argue with that, I'll roll up my fairy sleeves and throw all the manky, strawberry-flavoured Quality Streets at you from up there on my perch branch.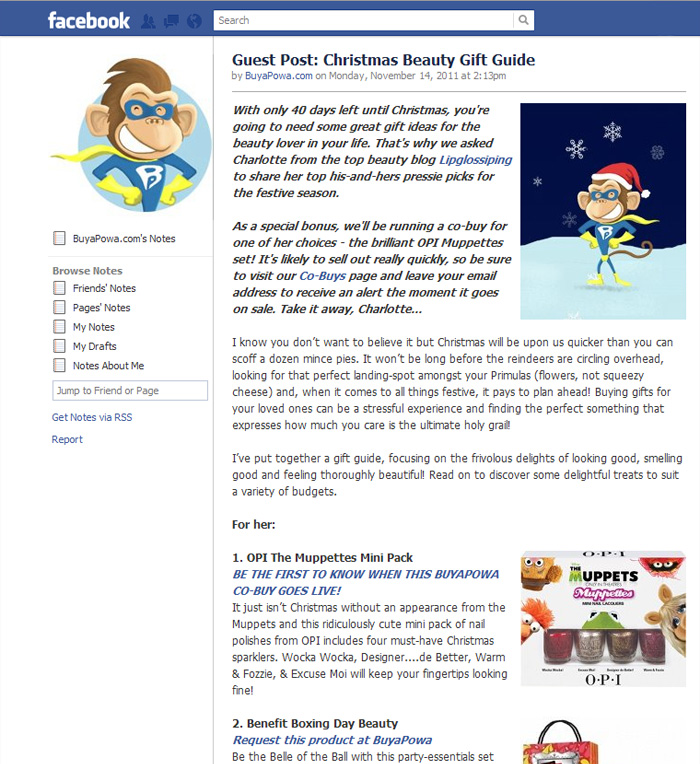 If you want to have a look at some of the lovely Christmas ideas I selected for BuyaPowa's Christmas Gift Guide, click through the link above to have a squizz.  Because I'm not super-human, I can't link you to the OPI Muppettes Mini Pack that sold out exceedingly quickly last night on the BuyaPowa website.  Sorry about that… but I can give you an early Christmas present and let you in on a teeny little secret…
Are you listening?  No, I mean… are you really, REALLY listening?
BuyaPowa will be going live with a co-buy toward the end of the week – it's only gonna BLEEDIN' be Urban Decay's Naked Palette innit!!!  The world of co-buying is fast and furious so if you want to get a heads up when it goes live, I suggest you click through to BuyaPowa and add your email address next to the photo of the UD Naked Palette to get notification of when the sale goes live.
Don't say I never give you nuffink *sprinkles Quality Streets*