The OPI Miss Universe collection features four sparkling shades ranging from full-on glitterbomb (Crown Me Already) to a relatively more demure pink (Congeniality is my Middle Name).
From the collection, I'm wearing It's My Year, an exquisite purple/gold shimmer (or is it a foil?) that stopped 3 people dead in their tracks today as they demanded to know what was on my nails!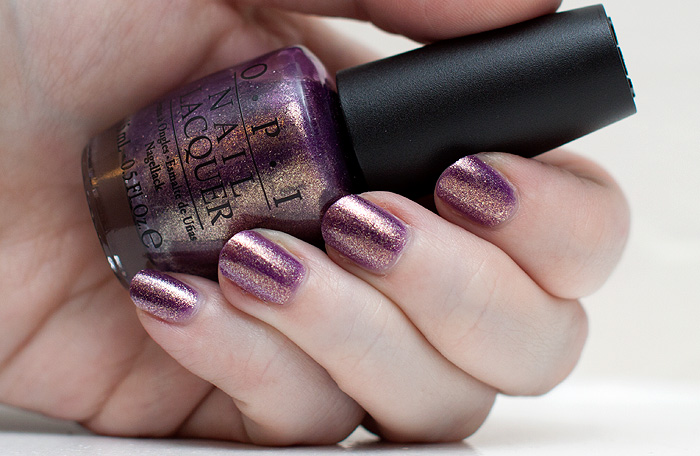 It applies smoothly, if a little sheer thus needing 3 coats to reach opacity.  It gave me no application issues and simply SINGS when it catches the light.
I wish OPI would release a full collection of variations on this theme, that would make my year.
OPI Nail Polishes are priced at £10.50 each available from Lena White
* press sample