Love the name of this cheeky little number!  Butter London's Frilly Knickers is a definite contender for a super-cool Christmas polish.  It's a low maintenance sparkler with more bling than your Christmas lights.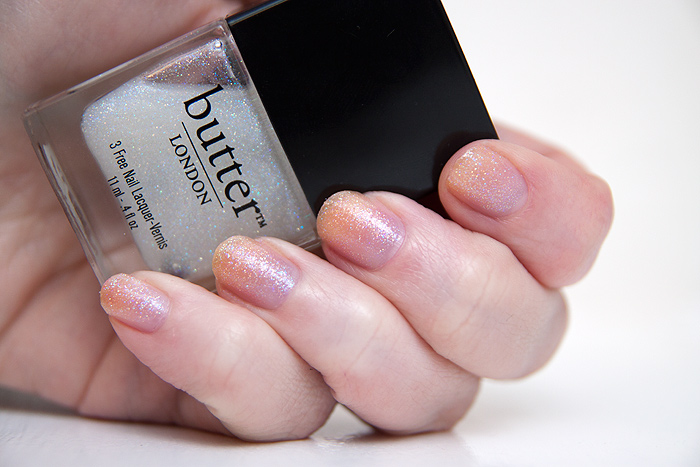 Please excuse my yellow nails (yuk).  Over bare nails, it doesn't look that incredible, although it's still a pretty touch for those that prefer a sheer sparkle.  However…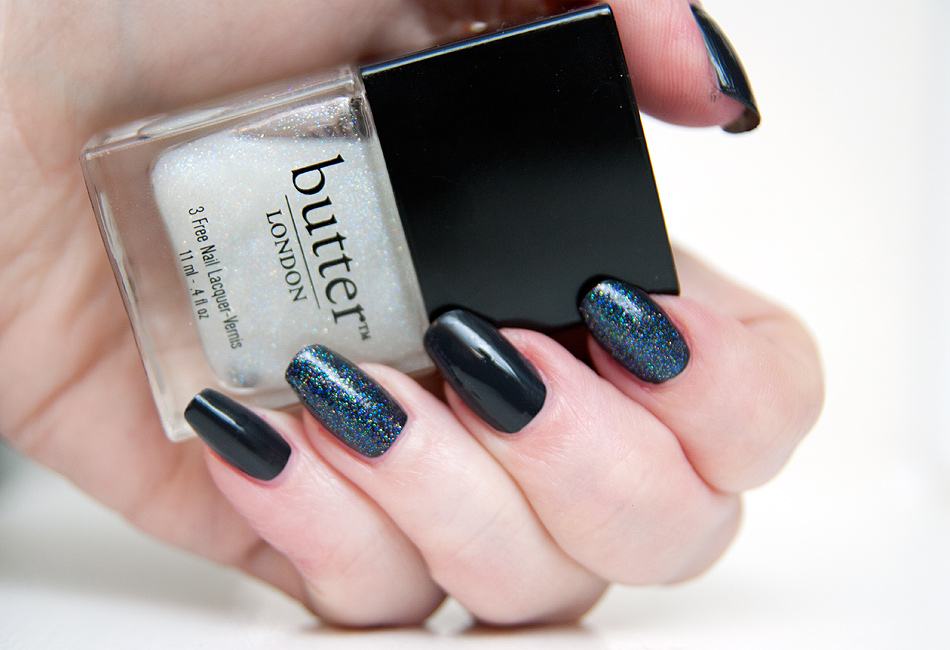 Layer a single coat over a black or dark base and you're cooking on turbo-powered gas!  A multi-hued, multi-faceted gem of a polish that magically saves shitty manicures with a single stroke.
I heart my Frilly Knickers.
Butter London Frilly Knickers is priced at £11.95 and available online from Powder Rooms.