Don't panic!  I'm not really saying goodbye to the much-loved micellar craze!
Au contraire (Rodney), I haven't found a better complement to my skincare routine in years.  For me, the micellar has replaced the oil cleansing method… my maturing, dry skin just doesn't appreciate the amount of tap-water I have to use to emulsify the oily liquids.  I still use them occasionally because old habits die hard and I love how an oily skin massage feels.
On the whole though, my first step in makeup removal has been revolutionised by a cotton pad and a bottle of makeup-remover; Oh! I'm such a revolutionary!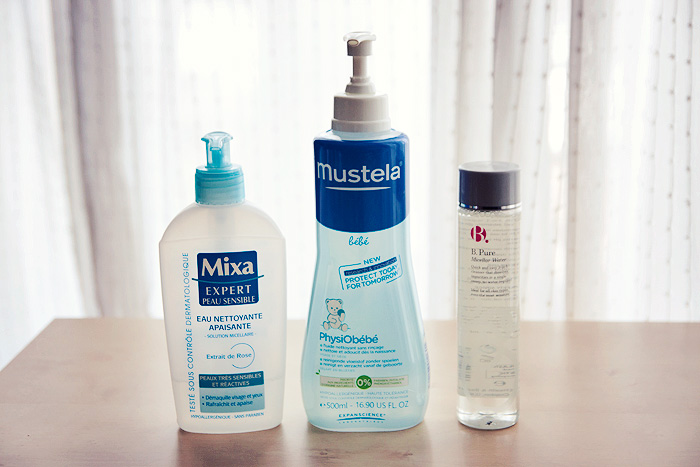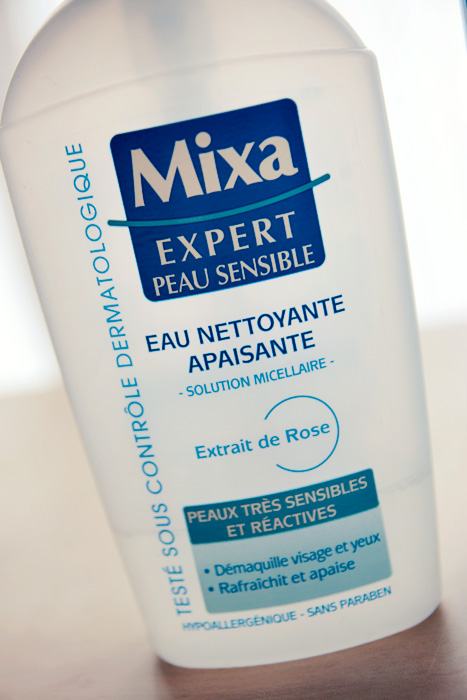 My post title actually refers to the fact that I've just welcomed two new micellar waters into my little collection!  As you can see… my backup bottle of beloved Mixa Expert has almost reached the end of its life – a brand that I haven't been able to find outside of French supermarkets.  It was with a heavy heart that I turned to the internet for a replacement.
Thankfully, I needn't have worried… there is indeed much life outside of Bioderma, which I'm slowly coming to realise is a little bit expensive for what it is…
I directly compared my Bioderma bottle with the Mixa Expert in a review a little while back, so if you'd like to see how a French supermarket cheapie compares to the holy grail of micellar waters, click on through – you might be surprised!
Back to my new acquisitions for a moment though!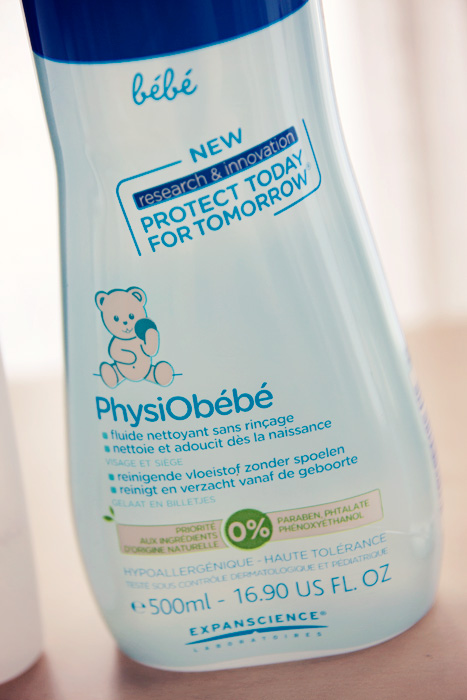 Mustela is a brand that I've been familiar with for a few years but basically ignored, dismissing it as a brand for baby skincare… it was only after a late-night MakeUp Alley trawl that I discovered people were using the brand's Physiobebe Cleansing Fluid (500ml for £12.93) meant for a post-messy clean up cleanse on babies bottoms, on their faces.
Now, as a well-behaved beauty blogger… I appreciate that products designed for baby's bums are not necessarily suitable for lady's faces (sudocreme, wipes, et al. Caroline Hirons is looking at you).  However, in this case… for my first step in removing the day's makeup… I'm going against the grain!
The Physiobebe water cleanser does a sterling job at dissolving much of my makeup, mascara and all.  It takes one pump on one cotton pad to do half of my face and neck.  My only caveat with this product is that it is highly scented and you will smell like a (clean) baby's bum when you're done.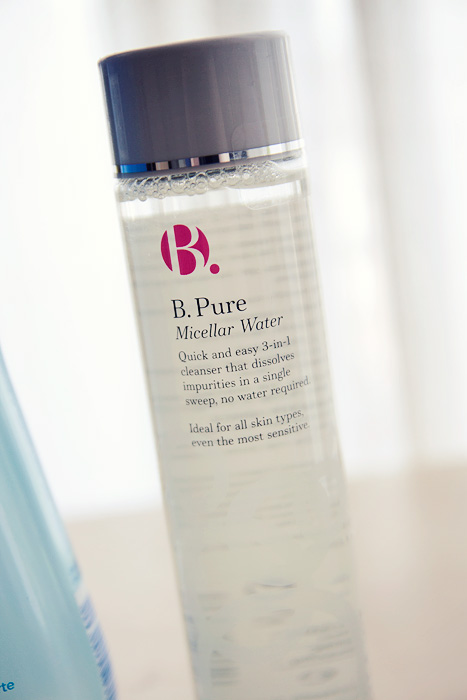 My other potential long-term replacement is one that you will probably have already heard about.  The B. Pure Micellar Water* (150ml for currently £2.47).  It lacks the convenience of a pump but does an equally effective job at removing the day's grime, scoring extra points for being much easier to throw into a weekend bag and let's not forget… being far more accessible than most, from your local Superdrug.
I feel the slightest of residues with the B. Pure but as I use my micellar waters as a first-step in my cleansing routine, this isn't an issue for me.
Ultimately, I know I'm going to keep replenishing these until I can restock my Mixa Expert the next time I'm in France.  Both are cheap enough to allow this to happen and I will always be grateful for a super-size micellar in the bathroom and a more portable version to take on overnighters and holidays.
Are you a micellar cleansing fan?  Who makes your favourite?
* the B. Pure Micellar is a press sample
if you liked this post, please don't forget to check out my subscriber options, here