Originally, I only wanted Diva of Geneva.. but I kept seeing tantalising swatches of Glitzerland that made me think what a wonderful Christmas polish this would be… and that just perhaps, it wouldn't be too warm toned for my skin.
I was right!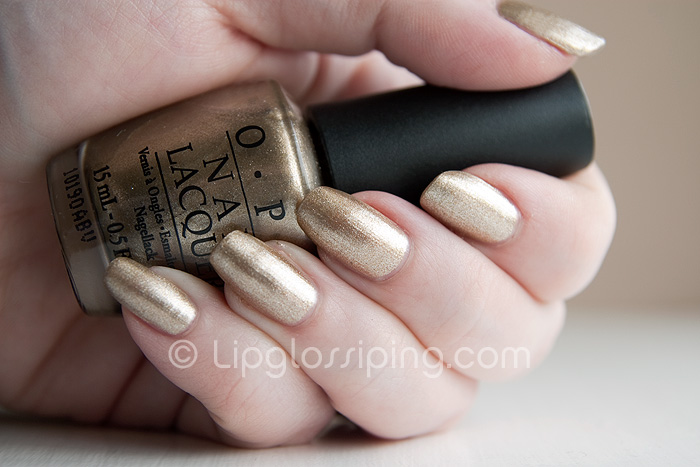 The formula is good, not too thick nor too thin and 2 coats are fine for a quick polish.  I did three for a perfect finish.
Super sparkly, Glitzerland is a proper 'hey look at my nails' shade.  I kept admiring and angling them against the light to view the individual sparkles that combine to create a lovely foiled finish.
Cool-toned ladies… this is a gold you can wear.  Very pale and as subtle as gold can be!
Love.