Let's have some festive nail candy!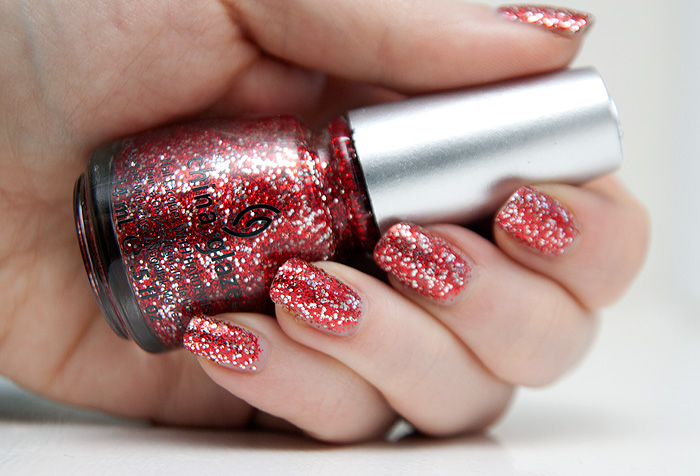 China Glaze Love Marilyn from the Eye Candy 3-D Glitters Collection is a bonafide contender to be my Christmas Day nail polish.  Does anyone else meticulously plan their Christmas Day manicures?  It's a little bit of a Christmas Eve tradition of mine to super-bling it up in honour of the big day!
I'm thinking I might wear it as a french tip though over a red cream (something like Butter London Come To Bed Red).
The above photo shows 3 coats for a full coverage over a bare nail.  Removal is a total pig and I did get a fair bit of chipping from this one despite a top coat.  But you know, it's easier to forgive these things when it's OMGGLITTERREDCHRISTMASPOLISH.
I bought this on eBay from the U.S. but if you wanna buy on these shores, you can nab it from www.nailpolishdirect.co.uk priced at £5.95
Do you have your Christmas Day mani sorted out?