Question of the Week: – How do you keep track of the beauty blogs you read? Do you use an RSS reader, bookmarks, GFC, Bloglovin' or something else?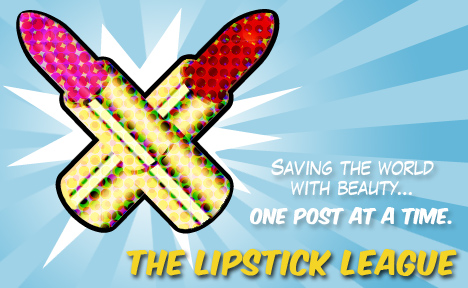 Answer :- I keep up with my favourite beauty blogs via Twitter, most bloggers tend to link to their new posts and I'm always clicking through to check out their latest highlights.  Any that I miss from there, I catch up once a week via HelloCotton or Bloglines.

Gouldylox Reviews – Want beachy waves? Kelly from Gouldylox tested the irons and found out which ones deliver the wave you want!
Lipglossiping – gets down and dirty, talking about all those things you shouldn't do… but do anyway…
Nouveau Cheap – reviews a drugstore setting powder that matched her skin so well she could barely photograph it.
Pink Sith – Brings you an UNusual review of UNdeniably beautiful LORAC Unzipped Palette!
Prime Beauty – visits the Island of Capri…sort of. Okay, the Estee Lauder Bronze Sands Eye Shadow palette takes her there. K?
Phyrra – is treated to a Beauty Blogger Breakfast at Neiman Marcus. See what she learned from the experience!
we heart this – is giving away a $100 gift card to New London Pharmacy's online shop. Shop for Dad or yourself, we won't tell. Caudalie, Fekkai, Deborah Lippmann and more!
Beauty Junkies Unite – See why Amber has been toting around not just one, but THREE shades of bareMinerals Marvelous Moxie Lipgloss in her purse lately!
Clumps of Mascara – is giving away THREE $50 gift cards to Sephora.com. You want one, uh? Be sure to enter!

How do you keep up with your favourite blogs?