Eat well, look good and smell great are my commandments for Christmas.  Eat well can be resolved by stuffing your face with a few extra mince pies, look good?  Easy – just pile on enough makeup (artfully of course), to conceal the cracks on the moon.
As for smelling great, well you could always ask Father Christmas (not Santa, we don't say Santa in my house) for this Luxe Bath Essentials set from NEOM.  The scent is Refresh — an invigorating Sicilian Lemon with Fresh Basil combination that manages to be delicious without being foody!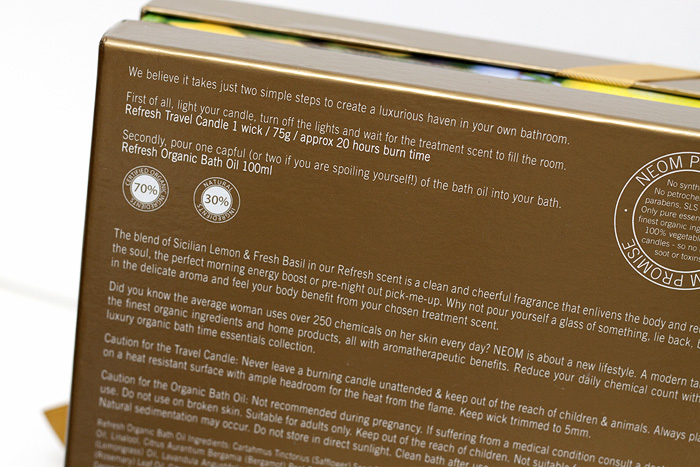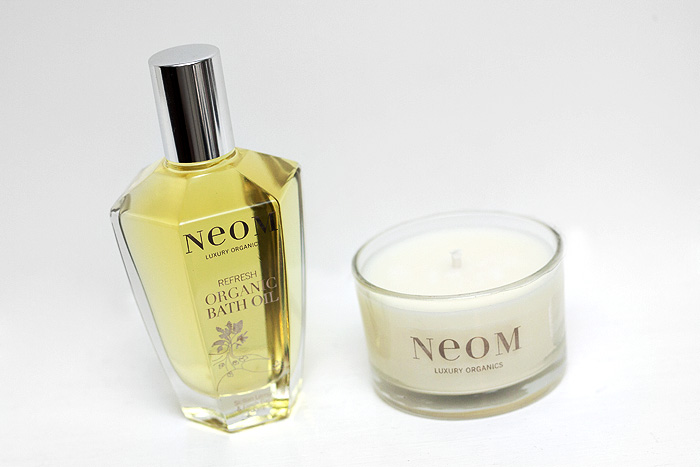 Included in the two-piece set is all you need to turn your bathroom into a mini-spa.  Lock the door — deadbolt the bugger if a family member has had a curry in the past 48hrs — and pour a couple of capfuls of the bath oil into the tub.  Light the candle, relax and luxuriate whilst imagining yourself a thousand miles away on a hillside lemon orchard.  Screw reality, just don't drown.
NEOM's Refresh: Luxe Bath Essentials set is available to buy online at a currently reduced price of £39.00 – visit their website for more details about their range of luxury organics.
* press sample