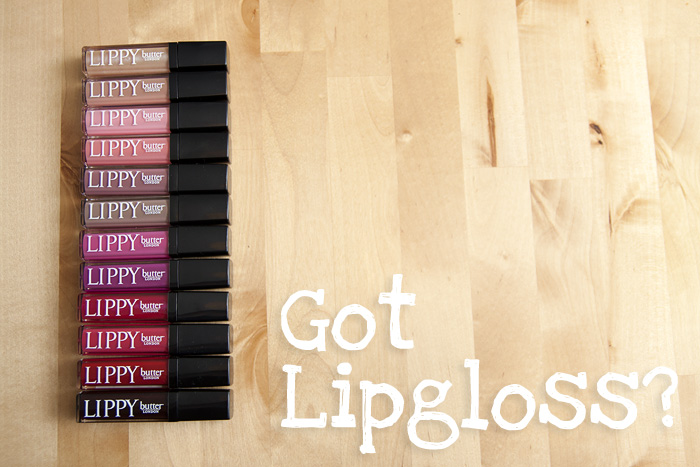 Never have I cursed Winter as much as I have this past week.  I got my hands on these samples almost two weeks ago and haven't been able to do face swatches because of the poor light.  That's not to say I haven't worn them, I'm usually meticulous about not breaking into samples before the photos.. but c'mon, you'd have to have nerves of steel to resist these babies.
The formula is consistent throughout the line, and as much as I wanted them to feel like liquid lipsticks, they are indeed lipglosses. They're not light-textured on the lips and are quite strongly-scented but they're long-lasting (for gloss) and match almost perfectly with their namesake polishes from Butter London's regular line.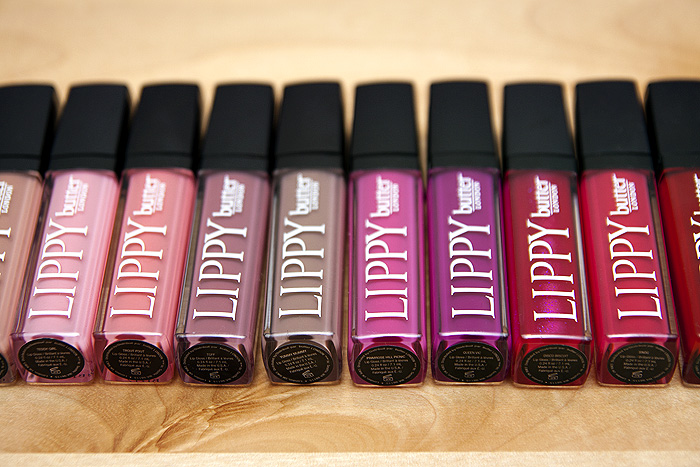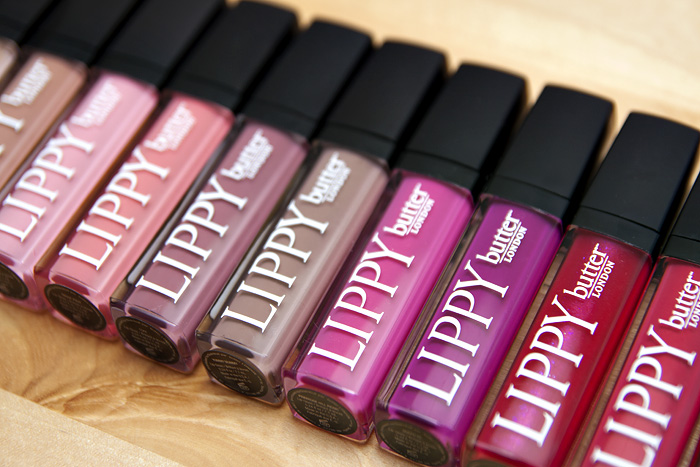 As for pigment, depending on the shade, these glosses have it by the bucketload but in a what-you-see-is-what-you-get kinda way – you cannot build the pigment, not unless you wanna walk around with jizz lips and gloss strings galore.  Similarly you can't really sheer these out without them looking patchy although you'll be pleased to hear that they fade kindly.
Butter London Lippy lipglosses are priced at £13.95 each and available to buy online from powderrooms.com (swatches coming soon)

* press sample