Are you ready? No, really… are you? I thought I'd save a particularly special one for Christmas Eve because in some ways, Christmas Eve is better than the big day right? All that anticipation… *shivers*
LOOK!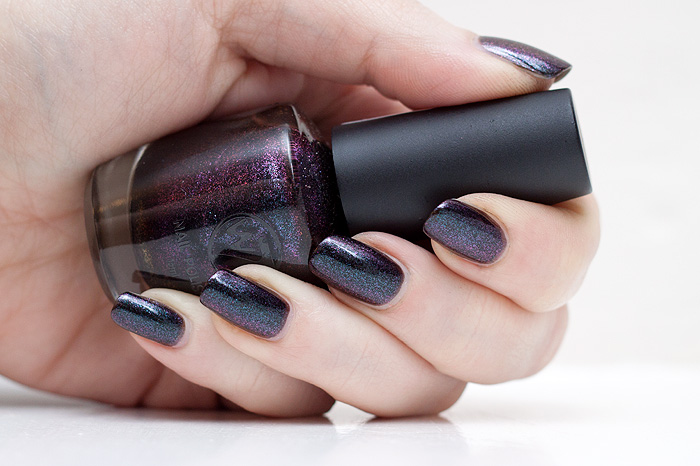 Ain't she gorgeous? W7's Metallic Jupiter is a delight… a true delight and brings me proper, proper joy when I look down at my fingernails.  It shifts from purple to blue in a whirlwind of psychedelic glory.
God damn do I ever love a good duochrome. If I had one wish for Christmas (aside from world peace, eternal happiness for Leila and an everlasting can of diet coke) it would be for more duochrome nail polishes in 2012.
I purchased W7 Metallic Jupiter online from www.nailpolishdirect.co.uk, priced at £1.95 – I believe that it's a discontinued shade so don't hang around if you fancy adding it to your collection!
What's your Christmas wish? Both frivolous and meaningful..