Let's have a 'round the blogosphere' love in…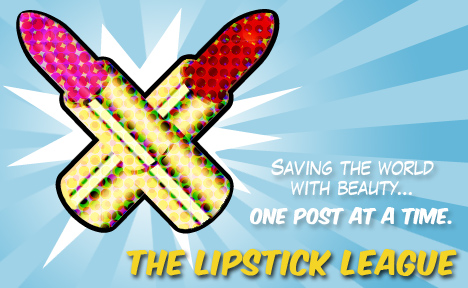 You're running late and only have time to apply ONE makeup product to your face (after you've applied your skincare, of course). What's it going to be?

Foundation, foundation and a bit more foundation just to be safe.  I can cope with most things but if my blotchiness and spider veins are on display, I'm pretty grumpy.
Here's this week's blog round up…

Vampy Varnish – Asks if a new Benefit mascara can really make people wonder if They're Real.
we heart this – is bubbly over one of Stila's new lip glaze shades – Bubble Gum.
Beauty Junkies Unite – wants to give you a fab Summer Prep Kit from Bliss, valued at $144…but you can't win if you don't enter!
Clumps of Mascara – is absolutely loving Deborah Lippman's newest nail polish shades . They are perfect for summer!
EauMG – EauMG reviews one of the best lilac perfumes on the market, Profumi di Firenze Lilla.
Lipglossiping – previews the upcoming Autumn/Winter collection from Butter London. Two seasons, five shades, you're bound to 'fall' for one of them!
Nouveau Cheap – gives you an in-depth review of the new CoverGirl Intense Shadowblast Primer + Shadow. The proof is in the pics!
Orange to LA – shares the products in her May Favorites list. Bright eyeliners, and gold eye shadows- Just in time for summer!
Pink Sith – Tortures it's readers with their 5th installment in the Blushes You Can't Have monthly series. This month Chanel Turbulent is flaunted!
Phyrra – revisits Darling Girl Cosmetics. See how the company has changed and grown.
.
Which product would you take the time to apply?