C'mon, admit it… you can't stop thinking about that certain something – it's the one that's going to change your life for the better.  It's not just any old shampoo perfume dress eyeshadow lipstick, it's the one that you will use everyday from now until forever because it is PERFECT for you.  Until you actually buy it and realise that it's nice but ultimately the same as 90% of your previous lustings.
Me?  I'm heartily desiring a few lovely things… wanna see?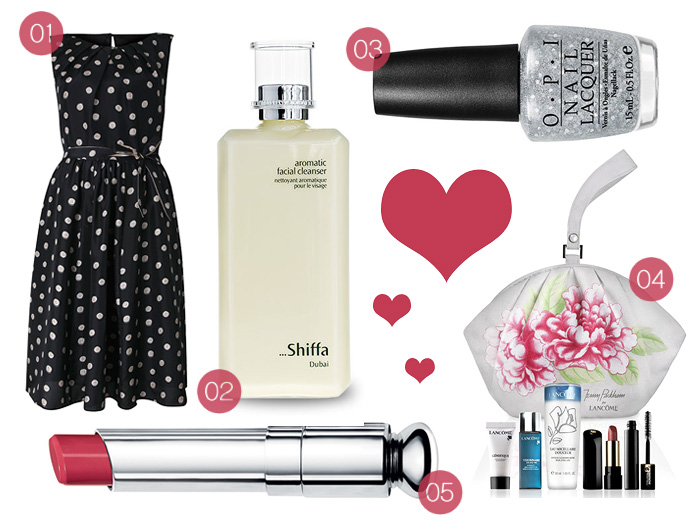 01: Laura Ashley Spot Print Silk Dress (£75.00)
02: Shiffa Aromatic Facial Cleanser (£45.00)
03: OPI Pirouette My Whistle (£11.00)
04: Lancome Jenny Packham GWP (launching in May)
05: Dior Addict Extreme 667 Avenue (£22.80)
Like any of my lustings? What is your heart desiring?