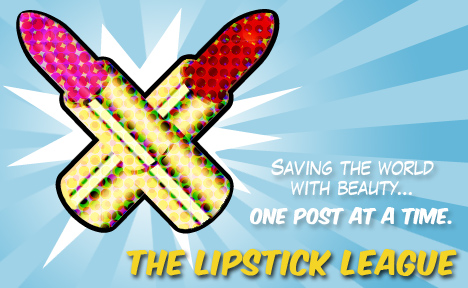 Gouldylox Reviews – Just in case your beach plans fell through this weekend, here is a list of everything you'll need to prepare for summer.
Nouveau Cheap – A nail art stamping kit for under $2? Seriously? It's true!
Pink Sith – Goes all 50 Shades of Gray on you with her review of the newest Agent Provocateur L'agent fragrance. However she does not use the term "inner goddess", thank goodness!
Prime Beauty – shows you how to look good nude with the LORAC Unzipped Palette!
Phyrra – Phyrra's story has a happy ending with Cult Nails Cult Fairy Tale Collection.
Vampy Varnish – Even though Kelly gets sea-sick, the new limited edition MAC Hey, Sailor! Collection makes her want to get all nautical.
we heart this – You better WORK that Milani Runway palette!
Beauty Junkies Unite – What summer nail polish shades will you want from Essie's new 'Bikini So Teeny' collection? Amber's pick: Mojito Madness!
Clumps of Mascara – loves OPI's Mickey Mouse nail polish collection. Check out these pretty pinks.