Laugh?  I nearly cried when I got a press release instructing me on how I could transition my Summer look into something more suitable for Autumn/Winter.  I mean, really?  WE HAVEN'T EVEN HAD SUMMER.  Not that this is the fault of Bobbi Brown, to be fair.  I'm sure that she (of sueded nudes and creamy ivories) has absolutely no influence on our climatic shitness.  I nearly wrote 'climactic' then… sorry, freudian slip.
Here, let's distract ourselves from the views out the window by looking at some pretty pretties instead.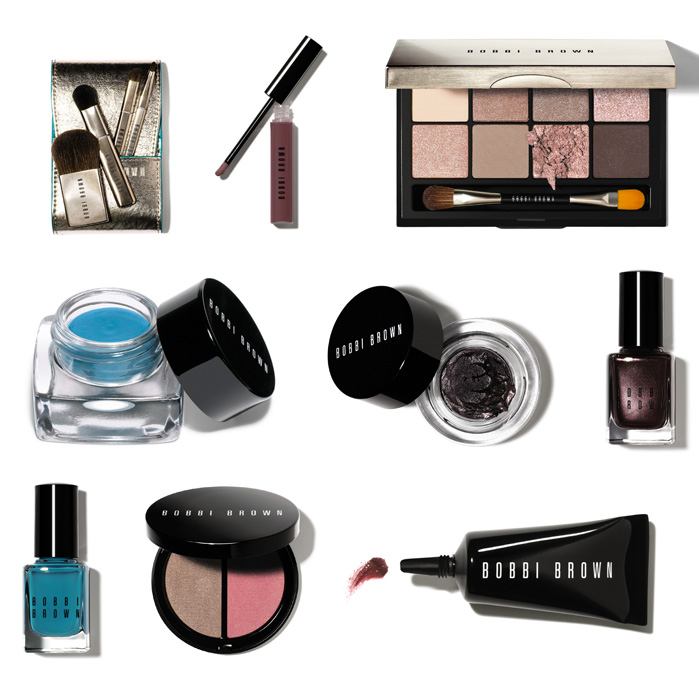 I must admit, the Desert Spring Collection does bridge the gap between happiness (summer) and misery (winter) quite nicely.
You've got a bit of Turquoise Nail Polish to remind you of those halcyon, balmy days WE NEVER HAD and the Long-Wear Cream Shadow in Blue Moon shouldn't smudge too easily as we sob the makeup OFF OUR FACES.  Finally, the Creamy Colour for Lips and Cheeks looks suitably frost-bitten for when it's still DARK IN THE MORNING and you're scraping the ice off your car with your credit card 'cos you've lost the scraper and the de-icer in the can has frozen solid.
Yeah, it looks quite promising.
I'm lusting after the eye palette (always the palettes Bobbi!), the blush/bronzer duo and the vampier polish of the duo.  The collection is set to launch next month online at BobbiBrown.co.uk and across counters nationwide.
Got any early favourites?