…and it is small, infact you probably can't even tell it's there – in which case, you'll just have to trust.
I have a few Bobbi Brown Metallic Long Wear Cream Shadows that I've never really known how to wear.  They're very sheer and, in my opinion, don't really do themselves much justice when worn alone on the lids.  I'm not really sure how it took me almost two years to figure out the best way to wear them but I've cracked it!  Wait for it… it's really ingenious… LAYER them!  Yes, I know!  You'd never have thought of it would you?
This isn't today's FOTD by the way… today, I look like shit.  Last week though, I looked quite perky (juice cleanse?) and as a result, felt the need for a bit of glitter on my face.  I wanted it to still be demure though…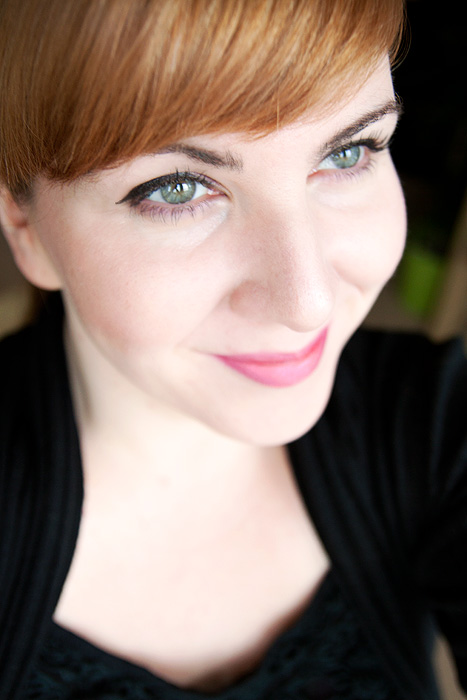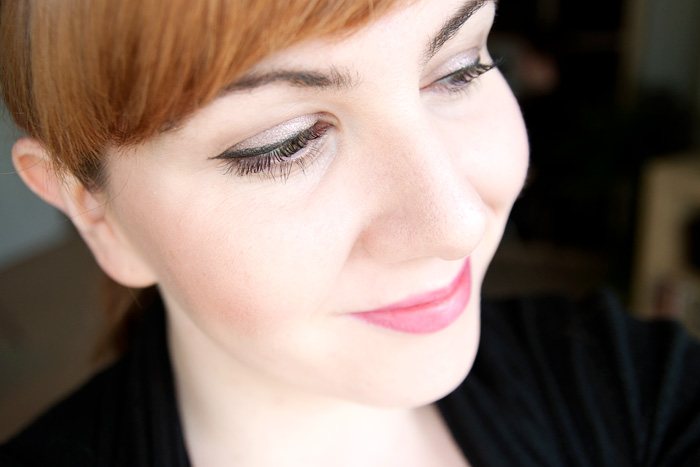 I went with a simple taupe powder eyeshadow as a base… making sure it wasn't too dark and then finger-patted Goldstone over the entire lid area.  And now I want to do that everyday.
I'm sure you're far more adventurous about it than me but if you are wanting to dip your toes into some Christmas sparkle next month, I really recommend layering a glittery cream over a powder base – total transformation of an otherwise boring eyeshadow!
Are you wearing glitter yet?