When you've spent 30 years of your life as a brunette and then decide to go strawberry blonde half by accident, half with intention… you gotta prepare yourself for the consequences. The first issue you'll face is that everyone you know will hate it, but won't tell you to your face.  Not because it looks like shit but because it just doesn't look like the version of YOU that they're used to.
The second, and more pressing issue is that if you're fair skinned like me, you'll look like a blob with no edges when you're wearing no makeup.  This, I wasn't expecting.  Frankly, a girl needs contrast, and if she has no contrast, I'm telling you – she needs goods brows, eyeliner, and a bold pair of lips.
Nothing in the below FOTD qualify as such.  I'm still learning, as you can tell.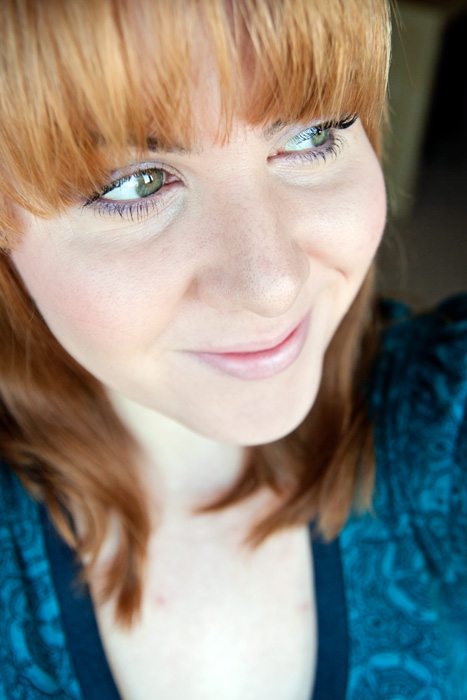 MAC Hue!  I used to be able to wear you when I was a brunette!  WTF?  Also… cool pinks now appear to be the biggest makeup disaster on my lips/cheeks since I dabbled with an overly thick application of Lipcote.
What makeup colours look bad with your hair colour?  Any strawberry-blondes out there got some colour tips for me that work well for them?