Now… this is more like it!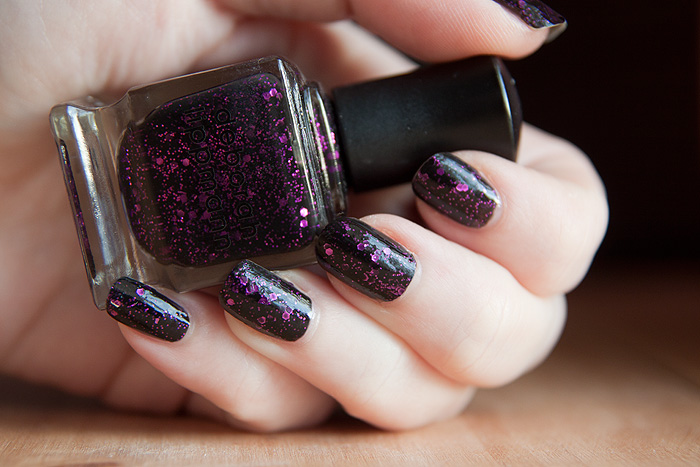 After some mild disappointment after seeing the Deborah Lippmann Autumn offerings this year, I'm glad to be back on cloud nine with one her beautiful glitters from last Autumn, Bad Romance (£14.00).
Purple glitter hexagons and regular glitter suspended in a black jelly base makes for an eye-catching combination!  Sure, it's a little vampy for this time of year but rules are there to be broken yes?!
Opaque in three coats, it needs some careful placement to ensure even distribution of the glitter, thankfully not too tedious with this one as the particles moved around quite happily without causing any drag whilst still wet.  The only negative is that with such a dark shade, the tipwear becomes noticeable after the 2nd day.  No chipping on me though!
In the UK, Deborah Lippmann polishes are exclusively available online and instore at House of Fraser.
* press sample