Still on the hunt for an easier to blend alternative to UDPP, I decided to give Art Deco's Eyeshadow Base a go.
I've tried Art Deco products before and on the whole, I've been impressed.  I'm a fan of their eyeshadows and camouflage concealers in particular.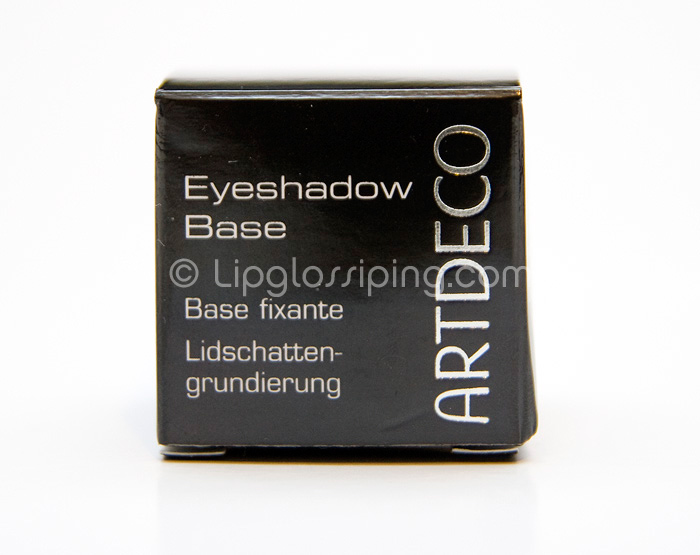 Art Deco are a German brand established in 1985 and they've been trying to make an impact on this side of the channel for a couple of years now.
I often spy "z"elebrities pictured in the likes of Heat magazine clutching their little Art Deco shopping bags.  You can find the brand stocked in beauty salons and the like, but they're mostly still trying to find a way into the mainstream market.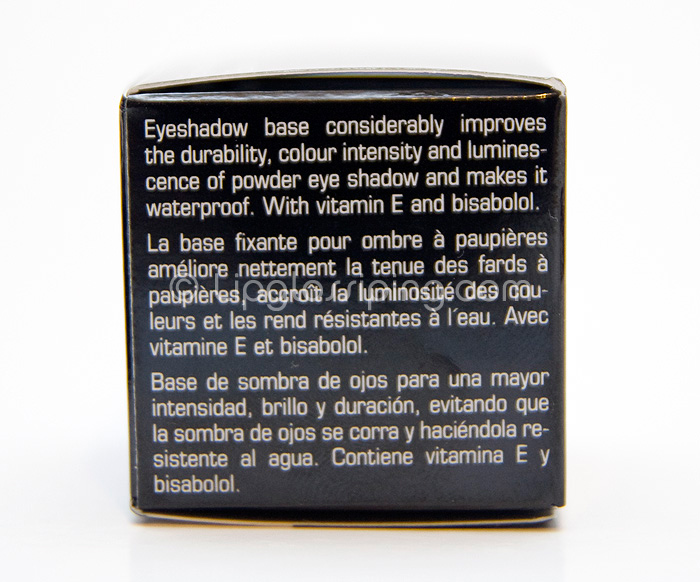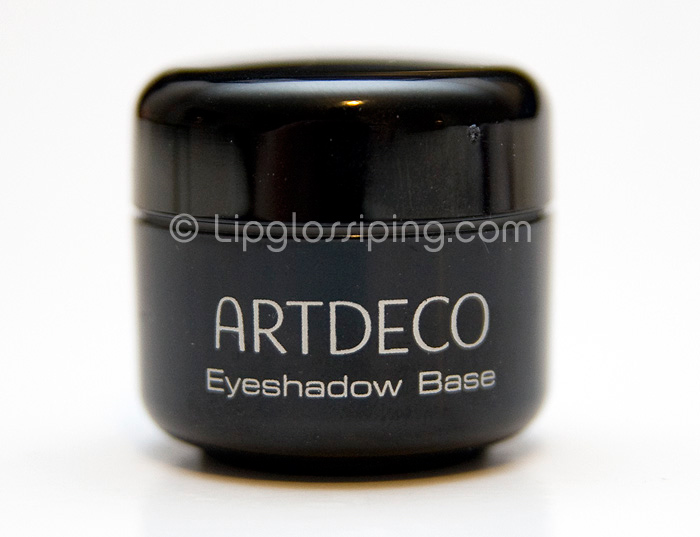 Packaged in a sleek little black pot… nice and sturdy.  Honestly though, this is my least favourite style of packaging… especially with these long nails of mine.  HATE digging product out from under these talons.  Yes, I could use a brush, but most of the time I can't be bothered.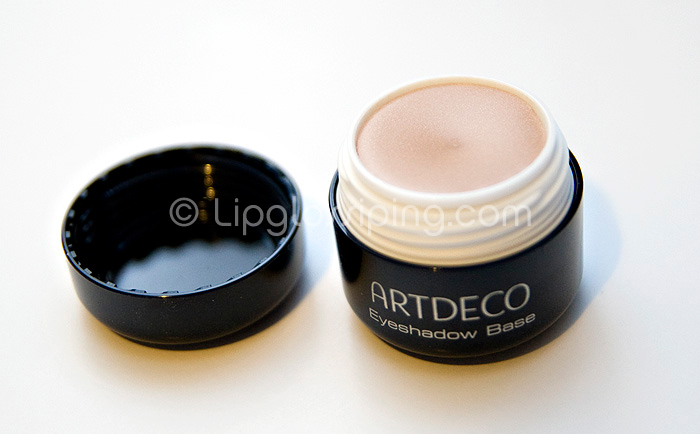 The actual product is a warm flesh-toned creme with shimmer.  If you're in too much of a hurry for full eye makeup, I have used a touch of this to even out my lids with a slick of eyeliner and I've been pleased with the effect.  The shimmer kicks it up a notch, and aids in making me look a little more awake than I feel.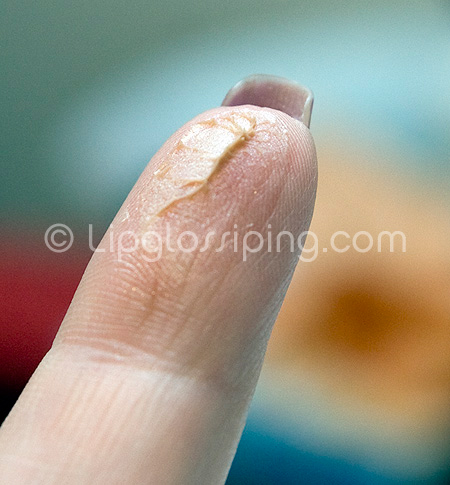 It glides onto the eyelids smoothly and blends (with my finger) to an almost powdery soft finish.  No stickiness or greasy residue is left on the lids.
Shadows glide easily over the base, and blending is much more fluid than I find with UDPP.  Still a little trickier than with no base or the Kryolan Supracolor, but it's fine.
The million dollar question… does it keep my eyeshadow crease free?
UDPP keeps my shadows glued to my lid like me to Eastenders on Christmas Day, they just don't budge till the last duh, duh, duhs.
Here's how my eyeshadow looked after 8hrs with Art Deco's Eyeshadow Base: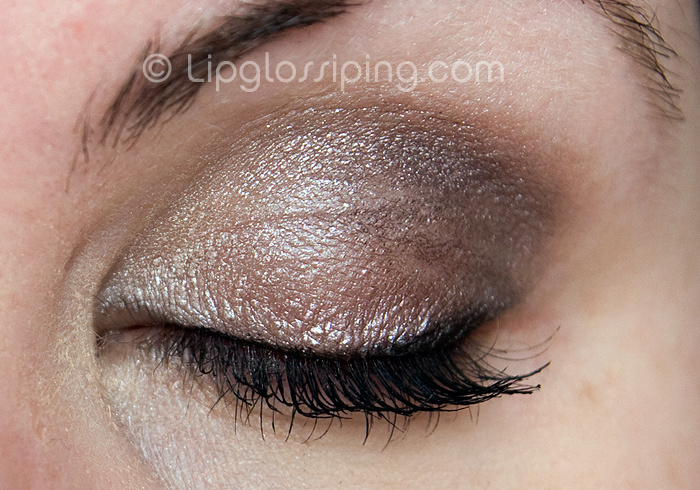 That's not bad huh?
It actually looks worse in the picture than it did in the mirror, I think the flash from the camera really makes the imperfections stand out.
On the plus side…
It's creamy, non-drying, makes a good base when worn alone.  It's easier to blend with than UDPP and it does a thoroughly stand up job at keeping shadows in place.
On the down side…
I don't think I get quite so much longevity from it as I do with UDPP, but a minimum of 8hrs decent wear is probably all I really need.  I've just been spoilt by UDPP still wowing me at bedtime.
On the fence…
It seems to make the shadows just as vivid as UDPP and doesn't appear to alter the original shades any more than UDPP does, but I'm not really that adept at noticing subtle changes which may well drive other people crazy with frustrations.
Overall, I'm hugely impressed.
It's also substantially cheaper than UDPP… from memory, I think I paid around £6-£7 for my pot.
You can check out stockists on the UK Art Deco website
[starreview tpl=14]