If Kalahari Kiss is a Caramac bar…. then Desert Sun (sticking with the confectionary theme) would be a… a radioactive Daim bar?  It's like caramel, gone a bit nuclear.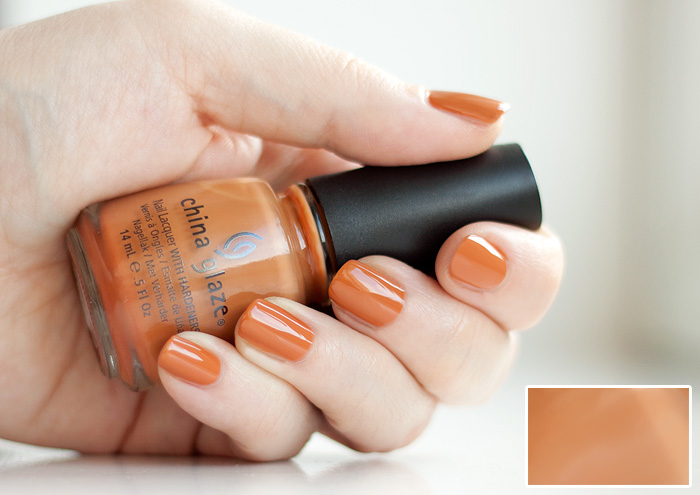 Desert Sun is a dirtied orange, very Autumnal and kinder to us cool-toned skintones.  It reminds me a bit of those giant orange slugs!  You know the ones I mean!
Now that I've completely put you off the actual colour, I should say that the formula on this one was nice, opaque in two coats – none of that runny but thick crap, it's just thick.  But in a good, spreadable way.  Two coats are shown without a top coat.  I know, glossy right?  I'm liking this formula.
China Glaze Desert Sun is available to buy online at BeautyBay.com, priced at £6.95
* press sample