If you're left feeling disappointed by the synthetic aftertaste from your el-cheapo Advent Calendars, never fear… I've got something here to perk up your taste-buds.  Some of our favourite stores and brands are running Advent promotions and competitions to get you back into the Christmas spirit, here's a quick run-down of some of my favourites…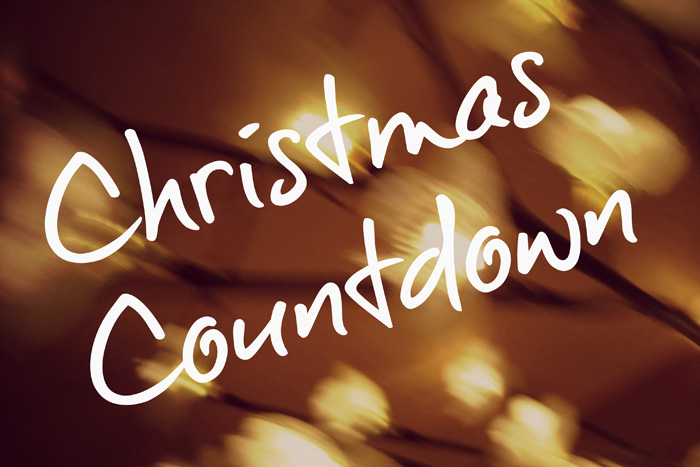 Clinique
Every day from the 2nd – 8th December, the brand will be unveiling a Christmas treat available with online purchases.  I'd love to give you a full run-down of what will be on offer but the bods at Clinique HQ are keeping their secret's firmly under wraps until the morning of the offer.
They have, however, released a few teasers which include…
Monday 2nd December – The Christmas party must-have
Tuesday 3rd December – All you need is Comfort & Joy this season
Wednesday 4th December – Treats for everyone
Thursday 5th December – All you'll want for Christmas is this
Friday 6th December – A Happy Friday it shall be
Saturday 7th December – A cracking treat
Sunday 8th December – You'll wish it could be Christmas everyday
Log on to www.clinique.co.uk each morning to discover the latest treat….
Urban Retreat
If you're feeling a bit bleary-eyed, you'd better reach for the Optrex.  Your peepers will need to be in top condition to scoop the prizes on offer at Urban Retreat's Beautique.  Starting today, the company are relaunching their Great Christmas Quest campaign featuring a decadent array of prizes up for grabs!
Simply log-on to the site from 12pm daily this week and begin the treasure hunt, scouring the site for the standout present icon selling for only 1p.  When you find it, add it to your basket and checkout to claim the prize but be quick about it, you're in a race to be the first to secure the item!
For more information and find out more about the prizes up for grabs, follow the brand on Twitter @URBeautique and keep an eye on the #XMASQUEST hashtag.  You can also find more details online at Urban Retreat.
Escentual.com
The beauty emporium are once again running their ever-popular #EscentualWish promotion on Twitter!  Hooray!  Starting this Thursday and running for one week, the company will be randomly selecting a winner each day on Twitter to receive their most wished-for Escentual product!
If you want to join in with the fun, simply get involved using the hashtag #EscentualWish and follow the brand on Twitter @escentual
Superdrug
For Facebookers everywhere, this one's for you.  Head on over to the Superdrug fan page and jump on board with the high-street retailer's 25-day Christmas extravaganza!
Every day from now until Christmas, open the virtual door and discover a new prize up for grabs.  Make sure you enter your details into the prize draw form which resets every night at midnight.  Good luck!
Big Green Smile
Last but not least, natural beauty experts Big Green Smile are running a 12 Days of Christmas promotion featuring a host of beauty bounty from some of the world's best-loved brands.
To be in with a chance of winning, head on over to Big Green Smile and check out the entry form and T&C for this promotion.
Hope you're feeling lucky folks!