I know it can be a bit annoying when bloggers feature products that you can't get your hands on anymore but the thing is, I don't think I've ever told you about one of my favourite lipsticks EVER, have I?  Well, now's the time to introduce you because I've just broken into my backup.
Now, according to Makeup Alley, Giorgio Armani Sheer Lipstick (#18) was a limited edition release for Autumn 2003!  Am I really that old that I was buying grown-up lipsticks THAT long ago?  Really, really?!  I thought it was more recent than that… but I can't honestly remember.  What I can remember is how I fell in love with the shade in the tube.  And then fell in love even more when I applied it.
You see, I haven't always loved bright lip colours… I've grown to love them, but I used to only wear sheer, slightly glossy shades.  As I twisted up the new, pristine Armani bullet the other day – I decided that I had to pay homage to this one before it went the same way as some of my other previous lipstick loves (YSL Rouge Pure Shine also had one that I used to live in (now long gone *sob*)).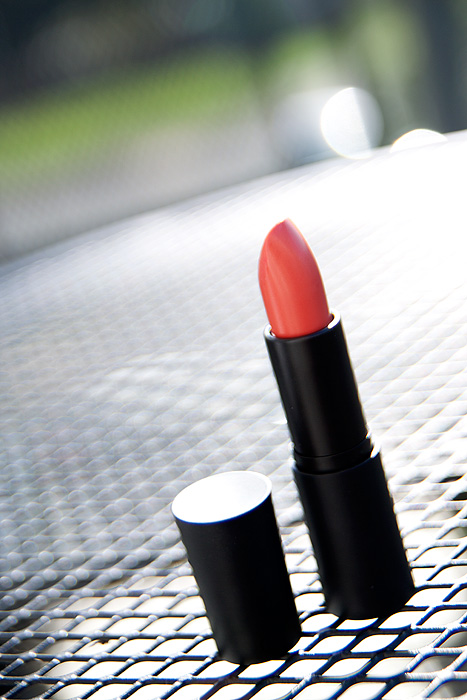 Ain't she pretty?  She's much brighter and more popsicle orange in the tube than she is on the lips, I was a little bit intimidated by her at first but we soon became inseperable!   One of the things I liked most about this lipstick was the texture, which isn't too soft, almost semi-matte without being at all drying on the lips.  Wear isn't great but it's such aneasylipstick to topup that it truly doesn't matter.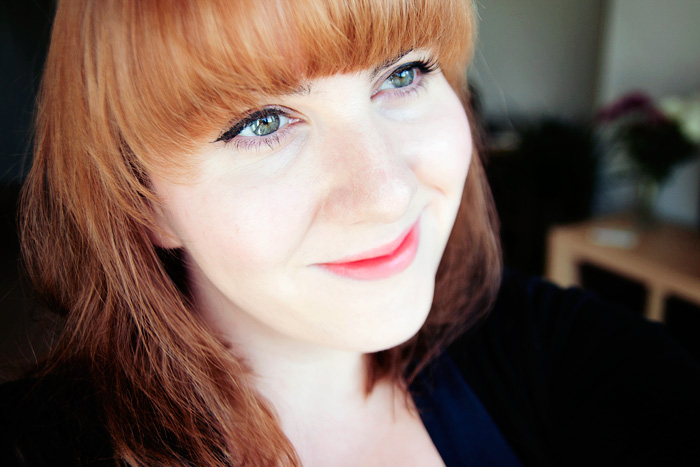 Gah, I'll miss you when you're gone!
Can you remember your first lipstick love?  Tell me about it!