I've long held the opinion that I wasn't a great fan of floral fragrances… at least, that's what I've always thought until I recently took another look at the perfumes I've gathered over the years.  You know, for someone who proclaims such nonsense, I own far too many rose, violet, and iris-based scents… and of the three, I think it's the violet ones that I'm drawn to the most.
I thought that today, I'd share with you some of my favourite violet-based fragrances.  There are actually two missing from the list (PR Ultraviolet & Yardley(!) April Violets) because they're still boxed up at my Mum's house and writing this has now made me desperate to raid her garage for my long-lost loves!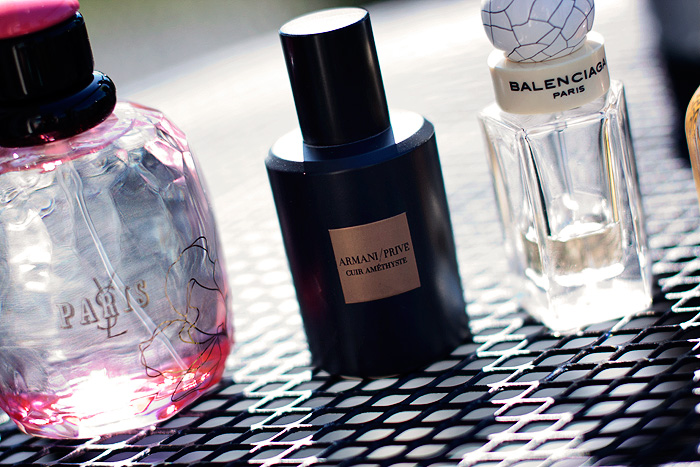 The first thing I should say is that I don't own any pure-violet fragrances, not the posh ones anyway and I'm still no fragrance expert but hopefully I've sniffed my way through enough perfume departments to form a coherent opinion!
My favourite thing about this note in particular is just how fickle it is, sometimes seeming greener than a freshly-mowed lawn and at other times, more powdery than your grandma's old compacts.  It's a chameleon of a note, beautifully suited to this changeable Spring season.
It's also a note that pairs wonderfully with others, and infact (in my opinion) works far better when working as a flanker, as part of a well-structured accord rather than singing a solo chorus.
The first perfume in my list of four, is a great example of precisely, this.
Armani Prive Cuir Amethyste (£145, armanibeauty.co.uk) is not an easily-tamed fragrance.  For a scent that calls into play such a beautiful floral note, it's a growling animal of contradictions.  From the opening headiness of the sticky, woody violet to the dirty leather, well-worn and battered into a masculine suppleness that shouldn't work on female skin, but does.
The tenacity and indeed, audacity of this scent appeals to me for its unique take on the genre.  It's an over the top indulgence complete with powdery nostalgia that makes me feel all the more a "lady".  Albeit, a slightly sleazy one.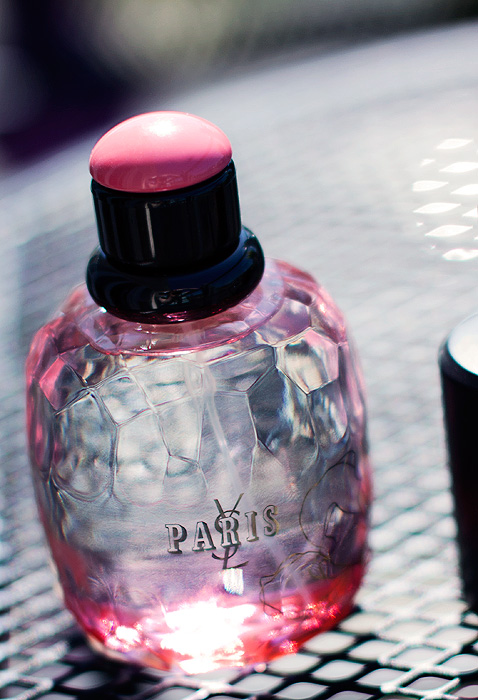 In stark contrast, YSL's Paris Premieres Roses 2013* (£25.50, escentual.com) is a recent re-issue that puts the violet firmly in the back seat.  That's not to say you won't find it there because it's confidently lurking, flanking the rose and smoothing the petals until they reach a state of velvety creaminess within the heart of the scent.
It's the epitome of fragrant youthfulness without the pink-pepper, juicy-fruit explosion up your nostrils.  A refreshing and commendable take with mass-market appeal in an often tired genre.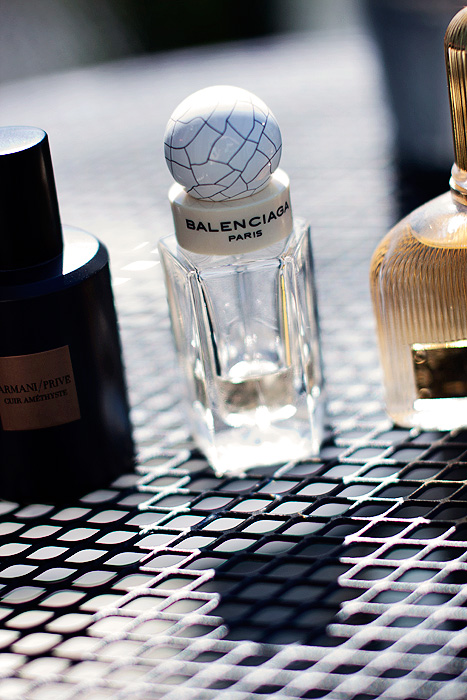 For a greener, fresher take on the wonderful floral, look no further than Balenciaga Paris EDP* (£44, debenhams.com) for a new opinion.  You can see that I'm running low on my bottle and it's not hard to understand why.  Paris is a perfect rendition of how Spring should be, with a clean opening that descends into a softer, sweeter heart and powdery base.  All the while, remaining light, airy and a little bit watery but never so sheer as to be unappreciated.
Floral-chypres can often be difficult to stomach for those under the age of 25, but Balenciaga's Paris bucks this trend and delivers a grown-up yet flirty scent that takes you on a true violet journey from the sharp leaf, all the way to the sweetshop!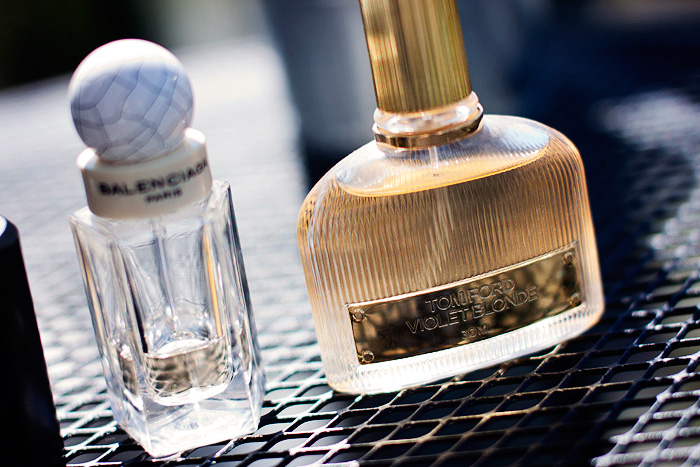 My final pick of the bunch (gettit?) is for Tom Ford's Violet Blonde (£45, johnlewis.com) which I picked up not long after its release in 2011.  I immediately fell for its well-projected, prickly opening that blends a green violet with pink pepper before developing into a richly sueded base.
Despite being a wonderful choice for a sharply-dressed young professional woman (you know the type), I don't mind admitting that my husband wears this with great skill.  His skin chemistry thrusts forward the spice and musk and conjures up something more masculine and vintage-feeling, tempered beautifully by the violet.
Do you like violet-based fragrances?  Please share your favourite!
* press sample