So, with the adult testing done and dusted… Lush's new FUN bars had yet to inspire a huge amount of whooping, or any of the sort of revelry you'd expect from something billed as, well… so. much. FUN.
It was time to get serious and put these curious blobs to the ultimate test.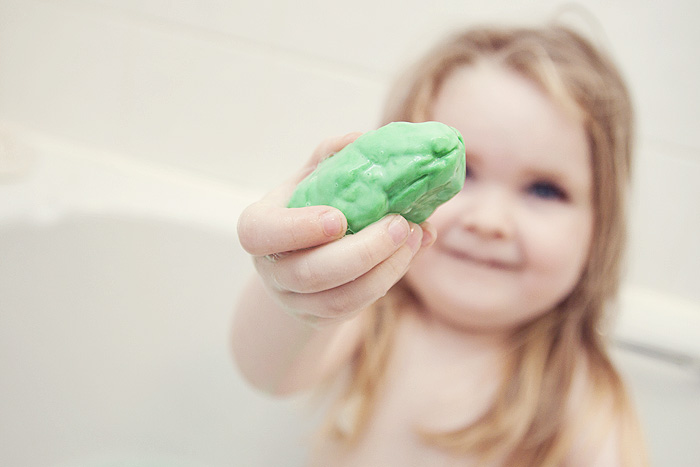 Leila is pretty hard to please: "But this is BORINGGGG!" being her most used expression this week.  I could practically see the little green bar sweating in its biodegradeable wrapper, readying itself for the ultimate small-child test.  We broke off about a quarter of the packet and Leila looked at it expectantly.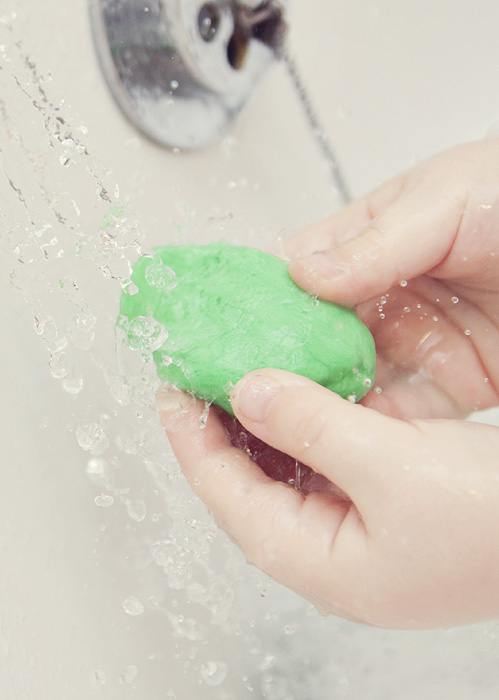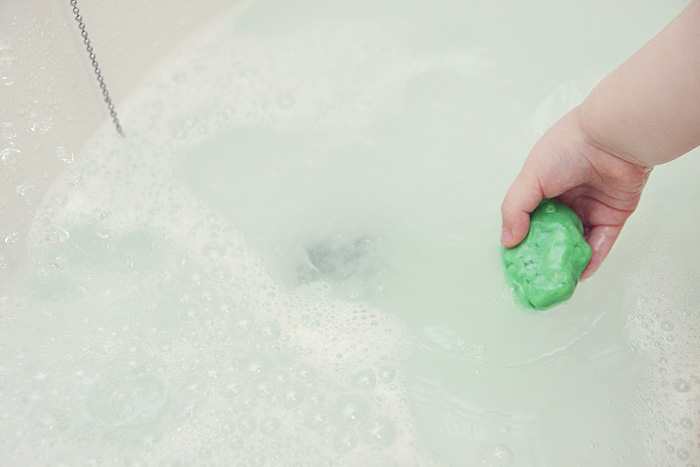 The wetter it gets, the squishier it gets… the squishier it gets, the more bubbles it releases… the more bubbles it releases, the greener the water gets… and so on…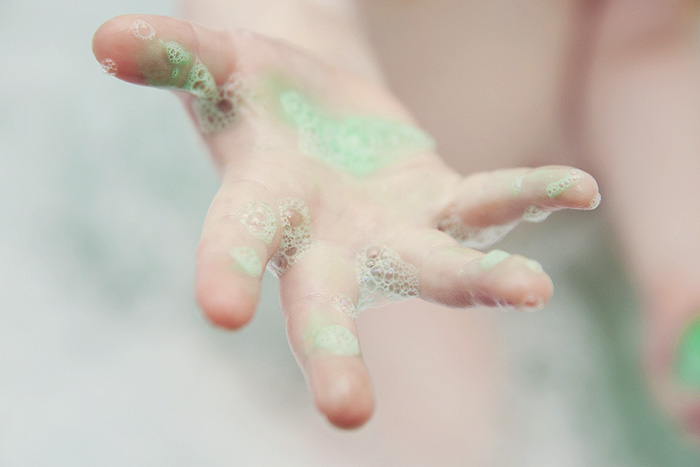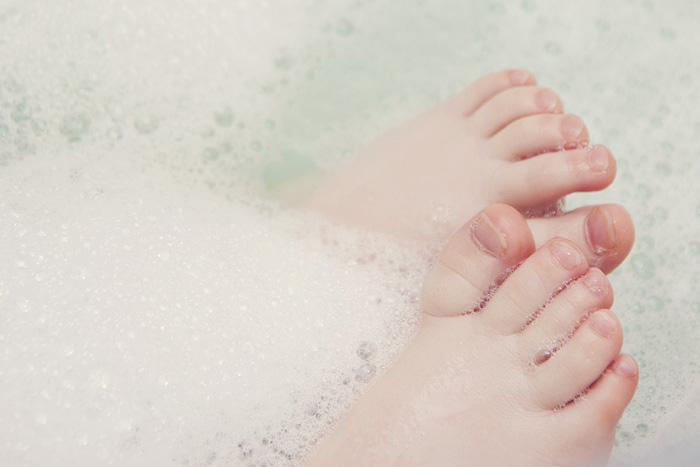 Leila even washed her hair with it, but only after I'd reassured her that it wasn't going to make her hair go green.  Much. (it didn't really make her hair go green, the picture below is of me telling her that her hair is green – bad Mum!)
All in all, she had more fun with it than us adults but she's a total Lushie anyway (favourites being: The Godmother soap, Mmmelting Marshmallow Moment, Karma Bath Melt, and The Comforter).  I was surprised to see that there was still almost half of what we'd broken off remaining, despite Leila having given it a total pummeling – I'd describe these as longer-lasting bubble bars although the scents aren't quite as full-on (possibly a good thing?!)
Not that this appeared to bother my little bathing belle.  Or, demonic-looking diva as the photo below TOTALLY proves.  Talking of divas…she has already lined up the remaining bars in the order that she's planning on using them over the coming weeks.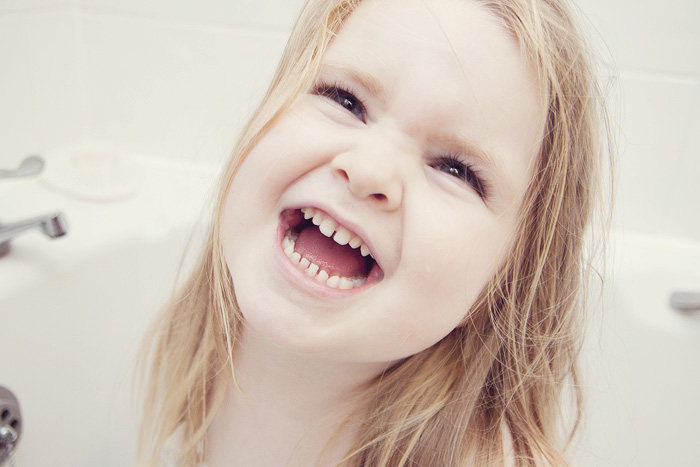 LUSH Fun?  Well… she thought so!
LUSH FUN is available to buy instore and online at lush.co.uk, priced at £5.00 per bar (you should be able to get around 4/5 baths per bar) and 10p from each sale of FUN goes to help children affected by the Fukushima disaster.
* press sample