U.S. brand theBalm is now available online at Cloud10 Beauty, and its arrival has brought the latest, much-sought after addition to the brand's revered "Manizer" range of powder highlighters to the UK.  The new Cindy-Lou Manizer sits comfortably alongside the franchise with its rose-toned hue and familiar finely-milled, softly-textured finish.
The packaging, featuring a blonde pinup lovely with porcelain skin, suggests that this latest member of the family is aimed at filling the gap left by its counterparts, a much-needed pinky highlight for those who may struggle with the warmth of the Mary-Lou and Betty-Lou Manizers.
This is exactly what it does, but cool-toned, pale-skinned girls might not be getting quite what they hoped for from this new addition, so read on and be under no illusions!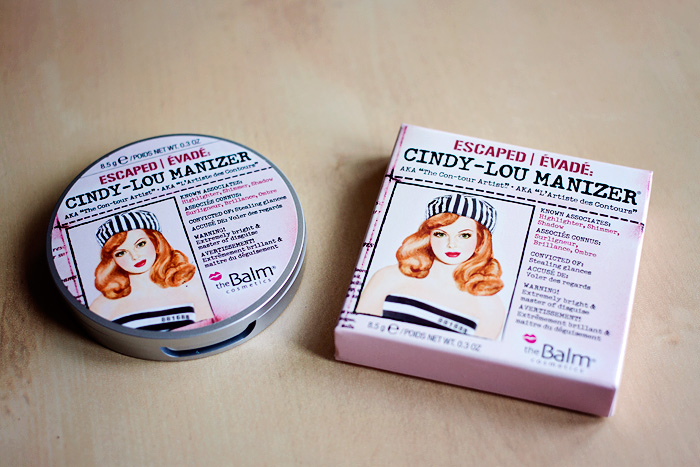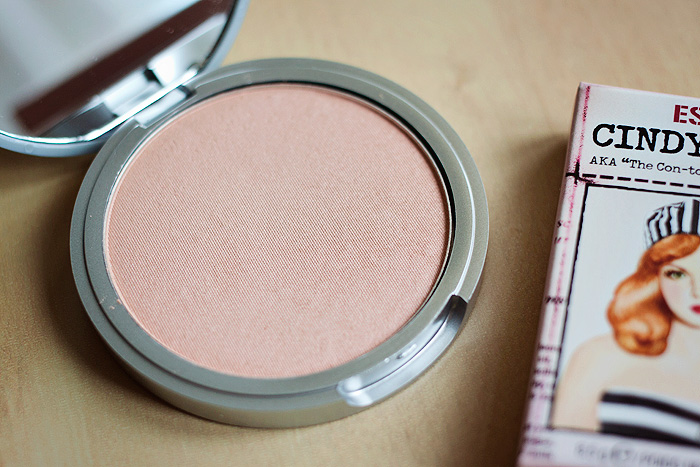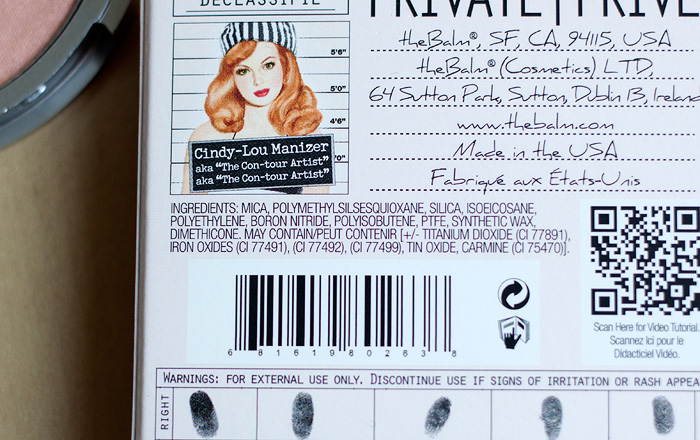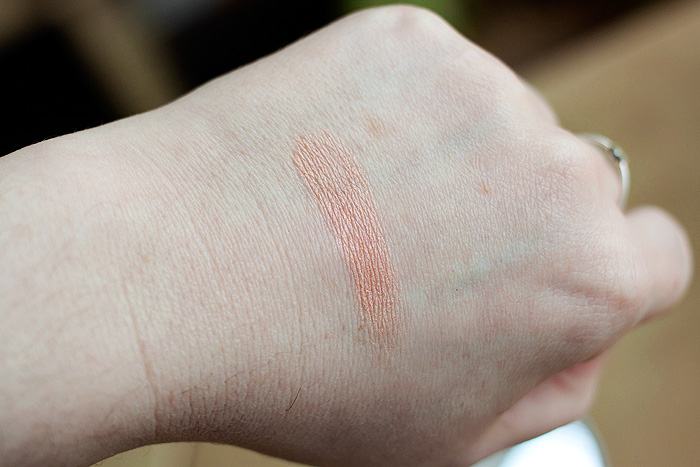 theBalm's Cindy-Lou Manizer is gorgeous, let me make no bones about it.  The texture is sublime, the highlight-effect is subtle but true and the new shade delivers a stunning rose-gold hued highlight that sits beautifully alongside a warm blush.
My only problem with it is that it just doesn't fill that highlighting franchise gap that I was talking about!  Of course, this just means that theBalm will have to release yet another shade to appease my highlighting-taste (shame!) because personally, my skintone needs something with a cooler, more silvery-undertone.  Don't be looking at this one (as I did) and thinking, "oh! it's a pink-toned highlighter, perfect for me!", because it's just too pigmented and warm in hue to be a universal highlight on my skin.
Not that I can't make great use of it… with a touch of care about which blushes to pair it up with, I'm loving a light sweep across my cheekbones, it's a beautiful highlighter and if you favour a warmer blush, you absolutely need this highlighter in your collection.  If you're a cool-toned girl who leans toward the dolly-side of pink… just double check that you'll be able to get the most out of this before purchasing.
theBalm's Cindy-Lou Manizer is priced at £16.00 and is available to purchase online from Cloud10Beauty.com, I'm hoping they get the instain blushes in next!
* press sample
if you liked this post, please don't forget to check out my subscriber options, here