Well, I've tried one and you still ain't gonna convince me that I need scented nail polish.  Infact, if anything… the scent gave me a low-grade headache.  Me no like and I sniffed my fingers.  Once.  It made me feel like a pervert.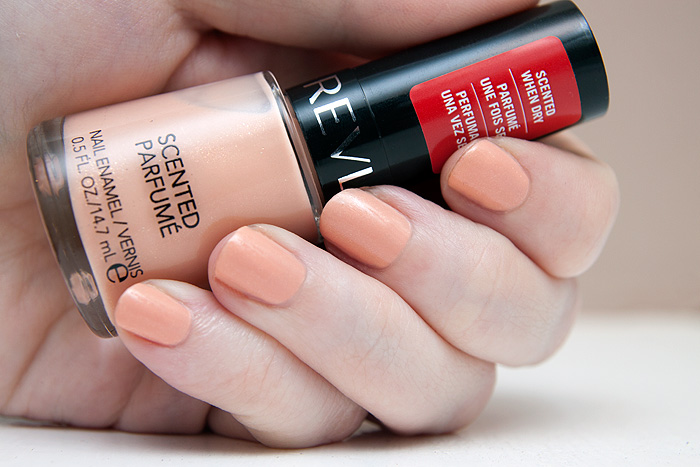 Scent-aside, Revlon's Peach Smoothie is an adorable colour.  I can't decide whether it makes me want to snuggle in a cable knitted jumper or go lick an ice-cream.  It transcends seasons with its peach loveliness.  Depending on your skintone you may also find this making a good nude shade.
It's a little sheer and needs 3 full coats to avoid a VNL but I'll forgive that because it's a quick-dryer.  It contains a very pretty gold sparkle which isn't quite as prominent as I would like.
Revlon Scented Nail Enamels are priced at £6.49 and available from Boots.com
* pr sample