Congratulations to our very own Brittany of Clumps of Mascara who gave birth to a beautiful baby girl this week! She's already following in her mama's fabulous footsteps (check out the adorable cosmetic case that was awaiting her arrival!).
Question of the Week – Is there a beauty brand that has very rarely, if ever, failed you? If so, enlighten us and tell us why you think their products work so well for you.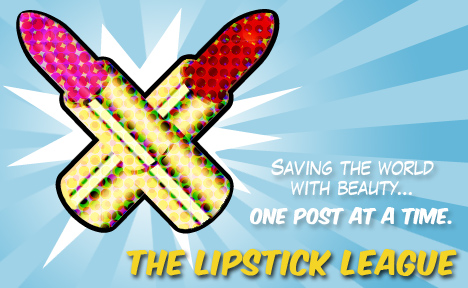 Answer – Nope, I've never experienced brand zen… have you?
we heart this – Want to win $73 worth of Argan Oil haircare from DermOrganic? Visit us and you could!
Beauty Junkies Unite – You will not want to miss this peek of the new blush for Spring from Too Faced! It's called Sweethearts Perfect Flush Blush, and perfect it is!
EauMG – Join me at the discotheque as a I review inde perfume line Smell Bent The Sunset People Collection.
Nouveau Cheap – 2012 was a record-breaking year for new drugstore beauty products, but my Best-Of list for 2012 includes my absolute favorites in 30 categories.
Pink Sith – Is entranced by the Senna Cosmetics Haute Nudes Palette in Mystic. And yes, there is a taupe!
Prime Beauty – recalls her days as a ballerina as she tries different makeup looks with Laura Mercier's Arabesque Collection for Spring 2013.
Phyrra – gets into nudes with Urban Decay Naked Nail Polish Collection!
Vampy Varnish – Loves the new Too Faced Boudoir Beauty collection for spring 2013!
Guest Post of the Week, as chosen by we heart this – You know her, you love her, you wonder how in the world she does it all. She's Temptalia, and I loved her look this week at the new China Glaze Glitz Bits 'n' Pieces collection.