A few weeks ago, I headed to the KIKO store in Westfield Stratford and picked up a few things that I couldn't resist.
I haven't had time to form any real opinions on the products that I purchased yet but I thought I'd share my purchases and a few swatches.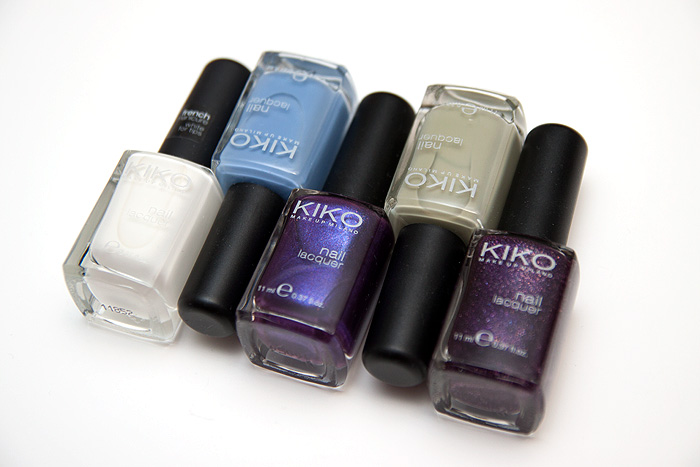 Nail polishes!  Most of these were in the sale section, reduced down to around £1.50 a-piece but I couldn't resist the white (with a funky skinny brush for tips), and the cornflower blue – both of which were full price at £3.90 each.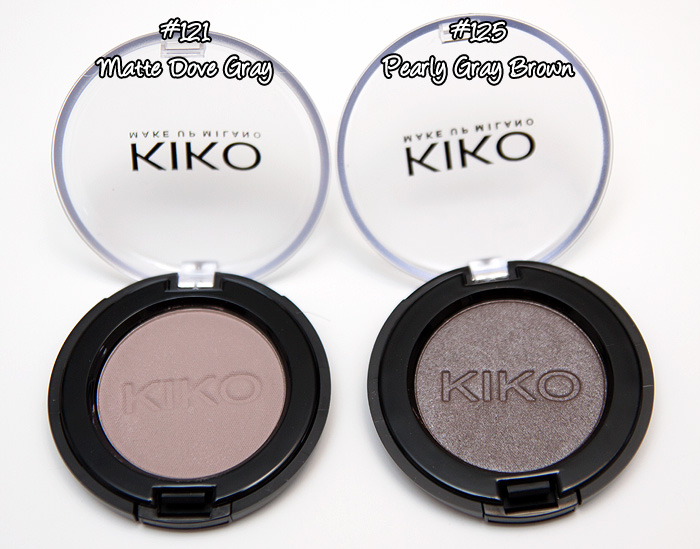 I know, not the most exciting of shades but when I'm trying out a new brand, I like to buy the things that I know I can compare with simillar products from other brands.  I wear these shades daily and know what I expect from them with a certain degree of clarity.  Plus, they're gorgeous right?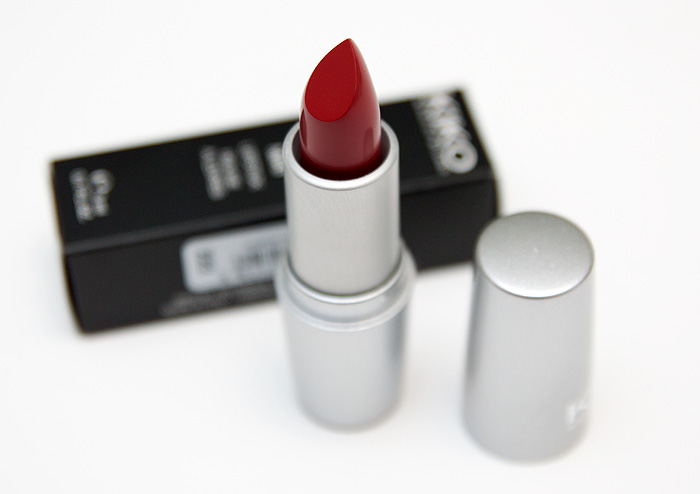 'Cos I don't have enough red lipsticks.  Obviously.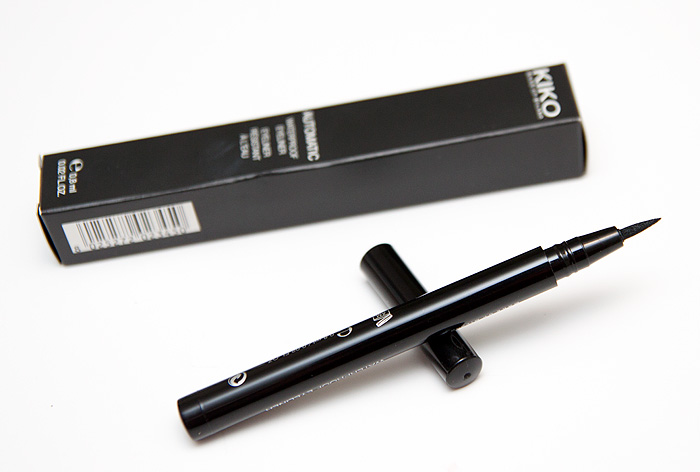 I'm a sucker for a liquid eyeliner… especially in pen form like this.  I think this one was in the reduced section and on initial inspection, it looks good!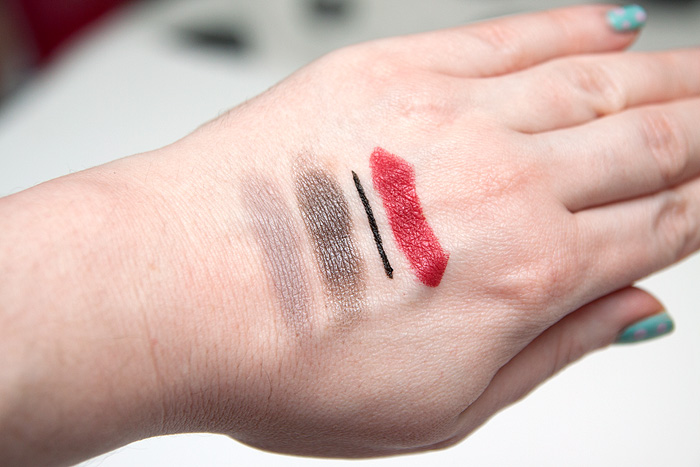 Some swatches of all of the above – see how pigmented that black liner is?!
Have you bought any KIKO bits and pieces yet?  What do you think so far?