Question of the Week: – What polish is currently on your toes?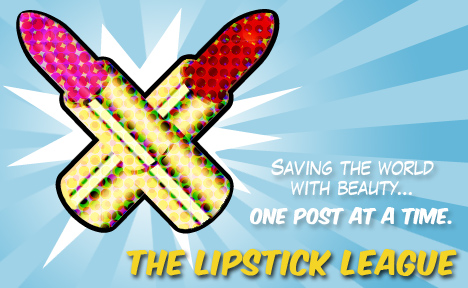 Answer: None! I'm too scared of my toenails going yellow like my fingernails have to polish them outside of Summer time sandal-wearing!

Lipglossiping – celebrates World Porridge Day with some oaty-goodness!
Pink Sith – is drooling over her newest Armani Eyes To Kill Intense Shadow #3 in Purpura. Is it Taupe or Purple or both? You decide!
Prime Beauty – gives us a preview of bareMinerals limited edition eye shadow palette, The Cocktail Hour. Make mine a double!
Phyrra – tells you how to organize before they rise, by showing you the Meow Cosmetics Zombie Apocalypse collection!
Vampy Varnish – If you love glitter, you might love these colors from Deborah Lippmann for holiday 2011!
we heart this – you SO need to take the new lip products from MAC Styledriven for a test drive.
Clumps of Mascara – Sally Hansen recently released a stunning collection of jewel toned polishes. You pretty much need them all. Really.
Gouldylox Reviews – My new obsession is the dry shampoo from UNITE. It's not white, you can put it everywhere and it works better than the others I've tried. How's that for an endorsement?