If you've been layering on the mascara, coat after coat (after coat, after coat) in the quest for lashes that sweep the floor.  Stop it.  You look like you've got spiders frantically trying to escape from your eyeballs.  I've even known girls who wait for their mascara to fully dry before adding more coats.  A surefire way to achieve lashes crispier than a KFC chicken wing.
Powder Rooms will be holding a Lilash/LiBrow Flash Sale tomorrow, Friday 7th June between 2-3PM BST.  This much-heralded wonder serum is known for strengthening, fortifying and boosting your lash power to the max.  But don't take my word for it… check out Muhsine's great post here with some impressive before/after pictures.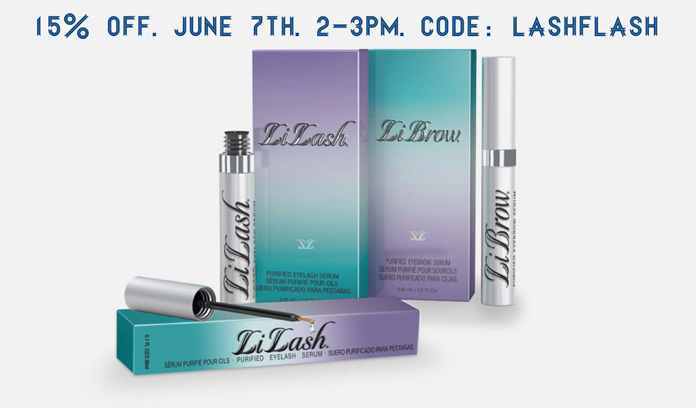 LiLash and LiBrow can be tricky to get hold outside of the U.S. and Powder Rooms is the UK's only authorized online stockist, ensuring that you get fresh stock that won't cost you a bomb in customs duty!
It takes around 3 months to see the full results from a course of LiLash, though some have reported dramatic effects after only 3/4 weeks.  If you're interested in receiving 15% off the standard price, be sure to log on to Powder Rooms tomorrow between 2-3PM BST (ships worldwide) and make a rare saving on this cult product with the all important code: lashflash