So, Nicki Minaj's personally designed pepto-(a)bismol pink lipstick is up on the MAC website today… for one day only.  Until next Friday.  And the one after that…
And the one after that… until MAC have bled their fans dry not only of their money but also of their patience.
Buying stuff from MAC… it's like the 12 labours of Hercules.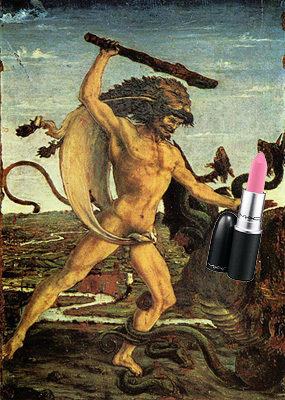 I'll (unsurprisingly) be passing on this.  I can't even make All Styled Up work for me so I have no hope with this one.  Plus, I don't shop on Fridays.  It's against my religion (as of today).
Will you be picking this one up?