Halloween must be a busy time for false lash manufacturers right?  If you're dressing up for the occasion, you ain't nothing without a pair of falsies to flash at passers by.  Stop sniggering.  Don't be dirty.
Ardell have released 6 new pairs of false lashes to mark the spooky holiday… introducing Fright Night Lashes!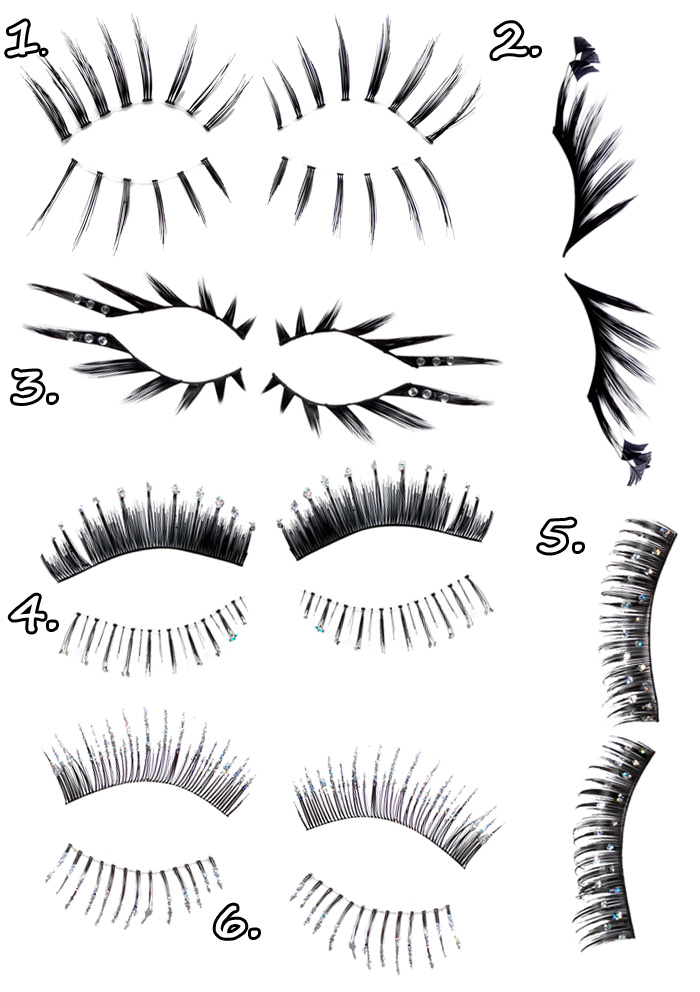 1. Spider Woman Lash Set
2. Dark Angel Lash Set
3. Cleopatra Lash Set
4. Fairy Wings Lash Set
5. Enchantress Lash Set
6. Pixie Dust Lash Set
They retail at £6.99 each and are available exclusively from Clinton Cards, Birthdays and Pure Party stores.  The sets are reusable if handled with care.  I think I want the Dark Angel set… I like the little flicky bit, but… I'm notoriously BAD with false lashes.
Do you dress up for Halloween, what are your plans this year?