… from ME!
I came across the Korres-owned line of body products whilst surfing the Zuneta site late the other evening.  I was taking advantage of the free delivery code before it ran out and stumbled over this intriguing range of well-priced, temptingly-flavoured goodies!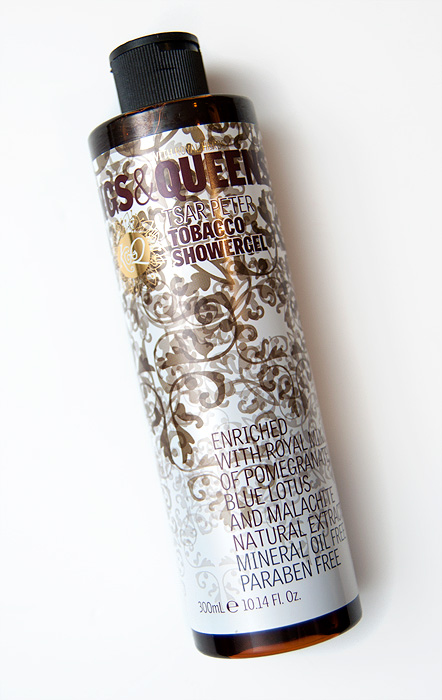 I'm a sucker for warm scents and tobacco is one of my favourites.  The For Kings & Queen's version doesn't disappoint… it's sweet without being sickly and intoxicating without being heady.  To my nose, I can detect a hint of juiciness that's sharp enough to gently cut through the warmer base and keep things a little lighter.  It's simply a beautiful unisex scent and Mr. L has already made one hell of a dent in our bottle.
The formula is runny and toned brown… so beware any spillages!  Another point to note is just how much lather the formula produces… just a tiny drop combined with a mesh bath puff will create miles of bubbles, ensuring excellent value for money!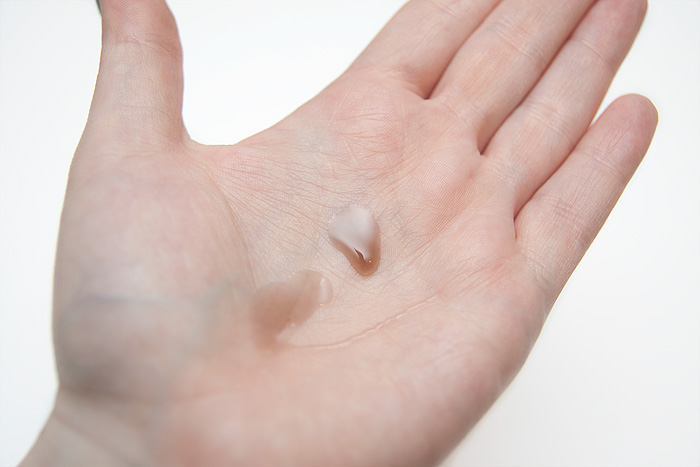 The scent sadly doesn't linger on my skin once I've left the bathroom, a real shame as I imagine this would make the most perfect layering foundation for some of my warm, amber-based fragrances.  Still, at £5.00 for 300ml I can't expect the world and I'm very happy with what I get for my money.
Rather dangerously, there's a particularly collectible element to the line up.  The For Kings & Queens range link their scents to specific royal persons, hence the "Tsar Peter" in this shower gel who was known to enjoy the flavours of aromatic pipe tobacco so much that during times of severe laws against tobacco smoking he extended this pleasure to his people allowing them to smoke freely. It's like the pokemon of shower gels… gotta catch 'em all!
I'm fascinated by the Korres-owned range which I believe has been around for some time now (how did I not know!) and already have a few more earmarked for future purchase.
For Kings & Queens are available to buy online from Zuneta & ThePowderRooms (where the range is currently on sale) – also check out the brand's website which has all the historical tidbits about the various royal references!
Have you tried the Kings & Queens range?  Any favourites?