"But you said you were completely bored of shatter top coats?"
"I never said I was bored of silver ones."
Out of all the 24 billion photos of seen of manicures done with shatter top coats this year, the silver ones always look the prettiest to me which is why I actually couldn't quite restrain myself from adding this to a recent eBay polish haul.  I mean, it's Color Club… it cost me less than a coffee.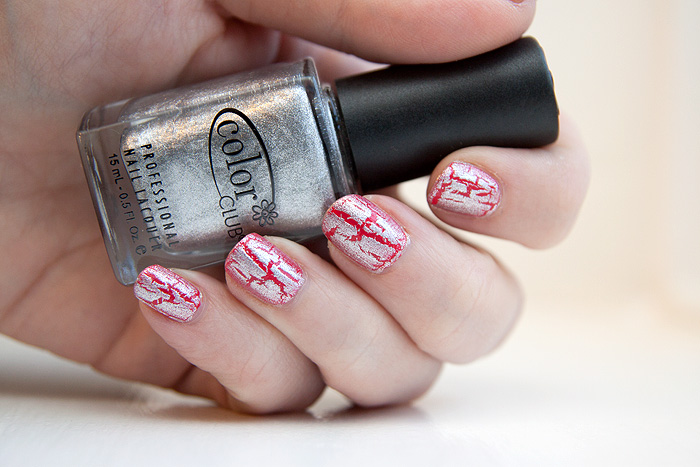 I was too much of an impatient child to apply it over anything over than what I was already wearing so it jazzed up the Nails Inc. OMP! nicely.  It also reminded me how nice it was to have something to breathe new life into a tired looking mani without having to redo the whole thing.  Forty seconds later and I'm getting another 3 days wear from something that should have bitten the dust days ago.
I like it.  But I won't buy anymore.  No, really.  I'm totally bored of them… unless someone brings out a holographic one…
Ok, we're really done with this trend now yah?  Just one more? Nooooooo!