Do you remember the times when men used to stick "go faster" stripes on their cars in an attempt to make them look less like Ford Cortinas and more like racing super-engines?  Those were the (halcyon) days: no seatbelts (more fatalities), no power steering (more achy arms), and no moulded bumpers (remember when the metal ones used to fall off?!)
So, what happened?  Well… technology inevitably improved and manufacturers kept up with the times.  Men, on the other hand?  They still love a Ferrari key fob to complement their Honda Civic, and if you look closely, the stripes have just been replaced by LED running lights, the flashiest of alloys, and a stainless steel gearstick knob.
But what if your fella takes the bus to work on a Monday morning?  What if he can't just jump in his S-Class (with its top speed of 155mph), cruising down the motorway trying to avoid the lure of Starbucks at each service station he passes.  What about him huh?  Spare a thought.
Or maybe spare a few pennies instead and indulge his taste for all things automotive with the latest fragrance from Mercedes-Benz.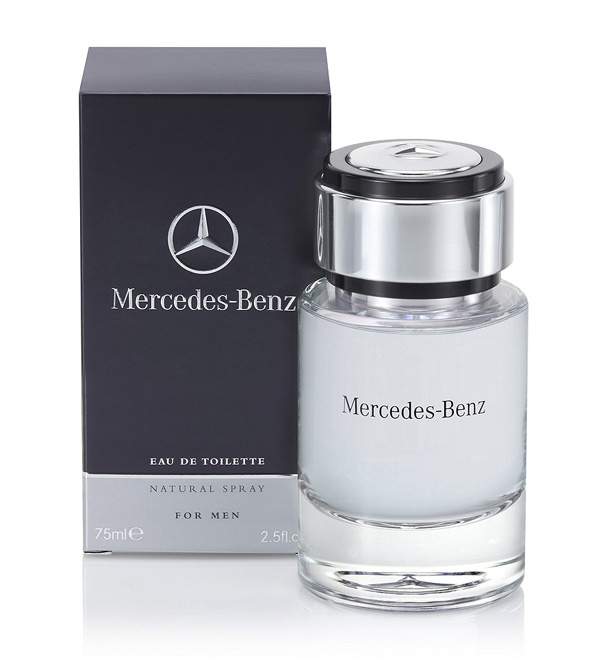 The company's first foray into the world of fragrance promises a fresh, yet refined olfactory experience combining: bergamot and mandarin with a heart of violet, an aquatic freshness from the cascalone molecule (think GA's Acqua di Gio) with spices including bourbon pepper, nutmeg and galbanum, before descending into the tried-and-tested woody base note mix.
This isn't a review, I haven't sniffed at the bottle…. consider this a friendly heads up.  For the man who has everything.  Except a driving license.
Available exclusively at Harrods, priced from £48 for 75ml