Hi, this is Marina here from Makeup4all guest blogging today, and I would like to tell you about five makeup products that I enjoy using right now.
First of all, you need a good canvas to start with, so Rouge Bunny Rouge Tinted Moisturizer is my current choice. I have a dry skin type and it's not that easy to find a foundation/BB Cream/Tinted Moisturizer/ you name it that doesn't enhance any dry patches and looks natural on me. And this "foundation" does wonders! It gives a beautiful radiant finish which looks like a second skin. As it is a tinted moisturizer, you get a light coverage which is, luckily, enough for me. I use the shade Adansonia.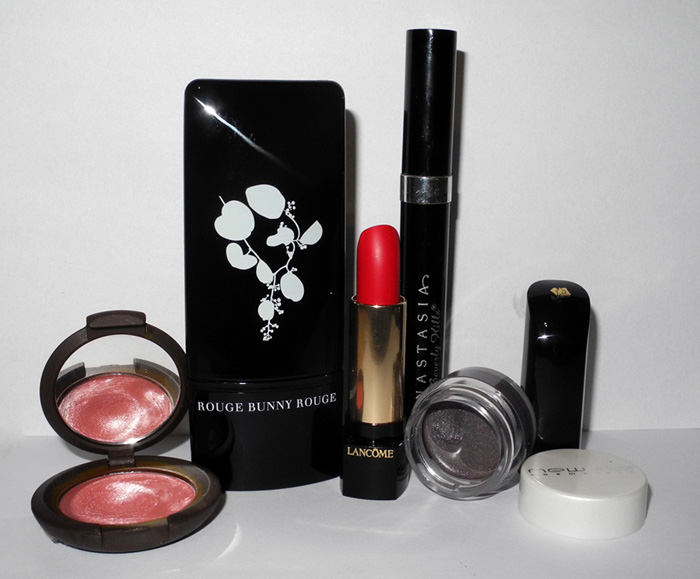 Blush is probably my favourite makeup product and I can never have too many. My current favourite is BECCA's Creme Blush in Amaryllis. It gives a very natural looking flush, blends into the skin beautifully and stays on for the whole day. I just can't get enough of it. I have recently hit the pan on this baby which, considering how many blushers I have, says a lot!
I love wearing red lipstick from time to time and my current favourite has to be Lancome's L'Absolu Rouge 160 Rouge Hypnose (It was a part of the brand's Autumn collection but you can still get it, from Feel Unique for e.g). It goes on smoothly, gives an opaque coverage with one layer and doesn't dry the lips out. The colour is to die for, plus I am very fond of the design, so chic!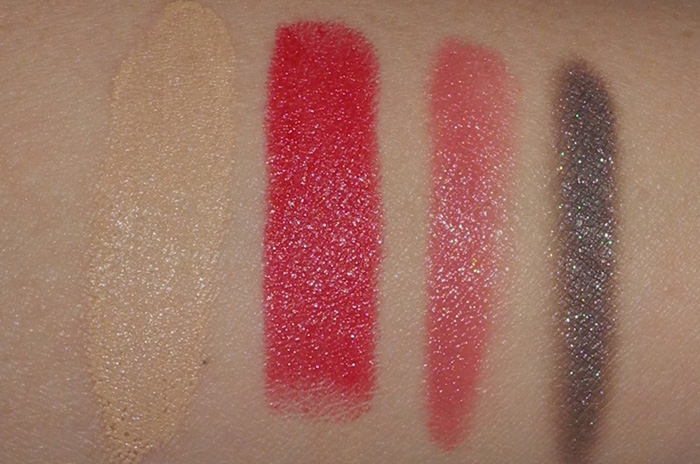 As for the eye products, I've been very impressed with New CID cream eye shadows, i-colour. I have a shade called Chocolate Opal and it is a cool chocolate tone with silver shimmer. Light mousse texture allows you to get a very thin layer (or you can build it up if you wish), which doesn't crease, smudge or fade for hours.
The last thing that I have to mention is Anastasia's Lash Genius. For me this is a must-have, I actually got a second tube already! It is basically a top coat which makes your mascara waterproof. I have sensitive eyes that often water and this product is my saviour! The bonus is that it's not hard to remove, as some waterproof mascaras.
And what about your current top five makeup products?