I can't stop showing these new Layla polishes off, I'm sorry.  Everytime I see a chink of direct sunlight, peeking through the shadows, I'm out on the balcony with my camera desperately trying to capture the holographic sparkle like a woman possessed.  My neighbours must think I'm a bonfide "speshul" case as I angle my hand this way and that to capture the brightness between the clouds.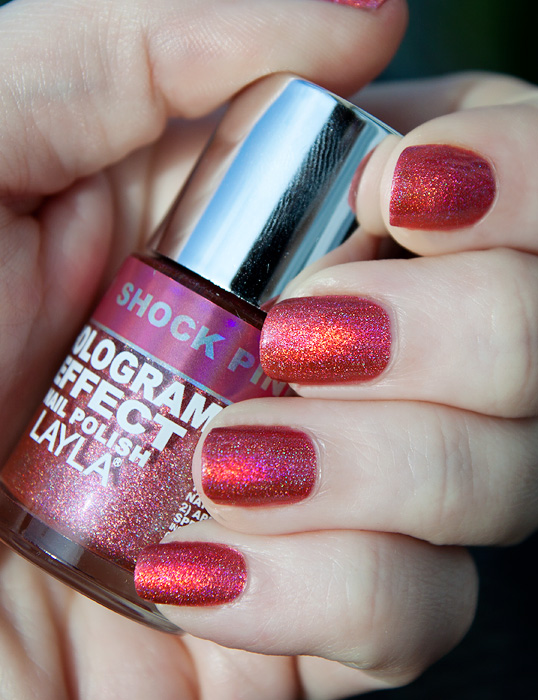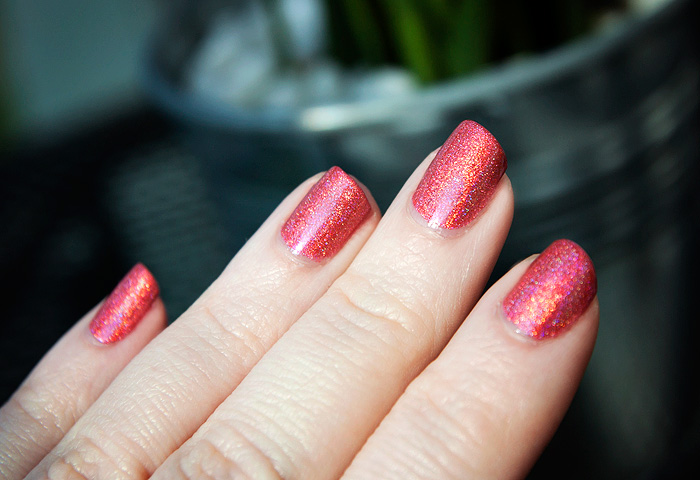 Shock Pink is a cheerful magenta that's pretty true to its name… bright enough not to be babyish but in the shade it's subtle enough not to be obnoxiously "pink".  This multicoloured beauty takes on a real golden hue in the sunlight, alongside the rainbow holo effect that's a little less intense than the one I showed you the other day.  Application was a little kinder this time but still needed a total of three coats… I think this may be the sacrifice one has to make for a great (but inexpensive) holographic.
Wear was about 48hrs before I got a chip from one of the tips…. top-coat the crap out of it.
There's currently only 8 left in stock of the Layla Shock Pink on Amazon.co.uk, priced at £5.09 so get your skates on if you're interested!
if you liked this post, please don't forget to check out my subscriber options, here