…or Gufic Biosciences Ltd. and Estee Lauder.
I remember reading about the case of an Indian manufacturer of a herbal based stretch mark cream a couple of years ago.
Since 1998, Gufic Biosciences Ltd. had been using the name SkinCliniq Stretch Nil for their popular lotion and when Estee Lauder brought their brand Clinique into the country some years later… Lauder were unimpressed by the brand's use of the word "Cliniq".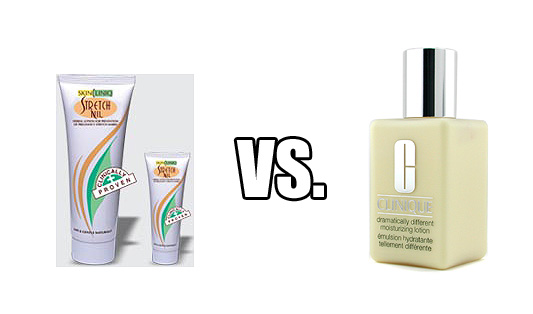 Lauder brought a succesful injunction against the Indian brand in 2008 which prevented Gufic from using the word Cliniq while selling its products.
Last month, Gufic Biosciences Ltd. won its legal battle against the cosmetic giant.
The judge ruled that Gufic's use of the world 'Cliniq' in its product is not identical or deceptive to Estee Lauder's 'Clinique'.
It was also noted that the major price difference between the two brands ensures no potential for confused consumers when shopping.  Gufic's SkinCliniq Stretch Nil retails at around $5 for 100ml of product.  Hardly high-end pricing.
And perhaps even more importantly… Estee Lauder didn't even enter Clinique into the Indian market until 2007.  Nearly 10 years after Gufic Biosciences Ltd. began selling SkinCliniq Stretch Nil.
I do love it when a bit of good old-fashioned common sense reigns supreme.