I done did it!
Thanks lovely ladies!  With your help, guidance and lack of "LIKE DUH, she doesn't know where to apply her shadowz", I created a look with the soon-to-be-released limited edition Estee Lauder Blue Dahlia palette I received at the recent blogger launch: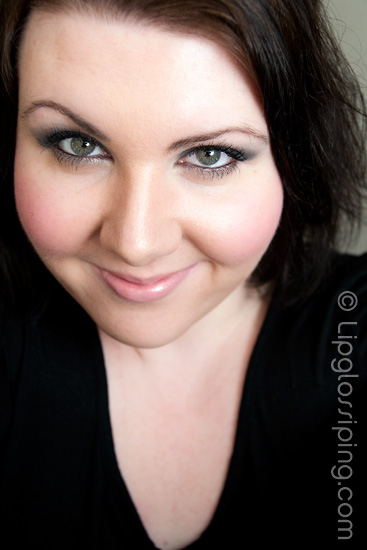 Excuse the wayward eyebrow, I'm honestly not raising it… why DOES it do that?  I look perpetually dubious about something.  I only included it so that I could show you how it looks like with eyes open.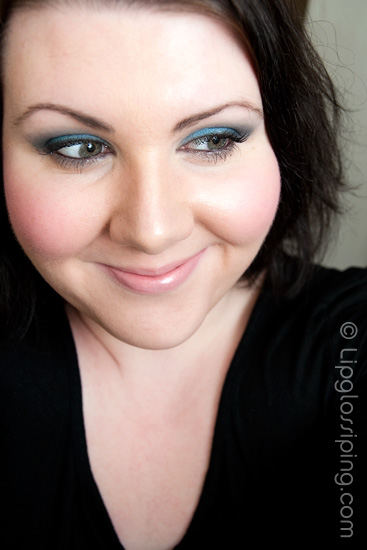 That's better! (slightly).  How gorgeous is the teal on the lid?  I wasn't sure I'd be able to carry teal next to my blue/green eyes very well, but I can just about get away with it.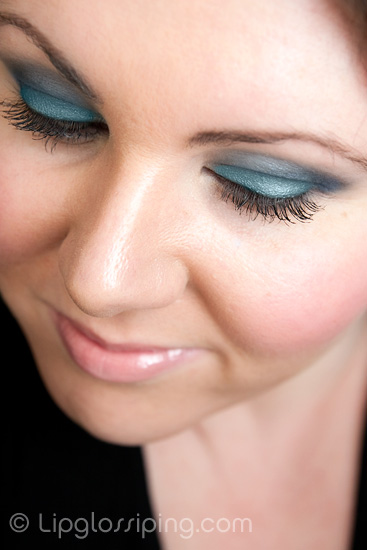 So here's what I used (and where):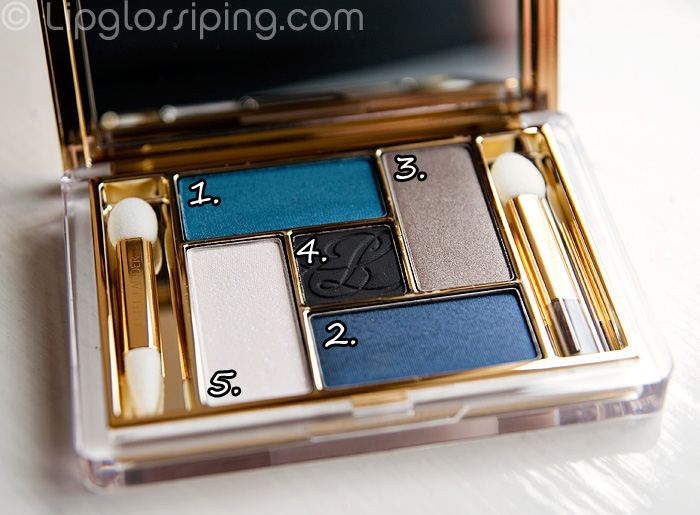 (Shade #1) On the lid and blended just into the socket line
(Shade #2) In the crease and blended above
(Shade #3) Underneath the lower lashline
(Shade #4) Blended in the outer-v and inbetween the upper lashes to darken
(Shade #5) Just above the upper lashline for a little sparkle when I blink!
Hoorah, I used all shades!  I totally forgot to highlight with anything… so lazy.
I really wasn't sure about using the teal and navy adjacent to one another, but you guys inspired me and you were completely correct!
I found that all the shades were easy to blend and nicely pigmented.  The white lacks pigment, but I'm certain that it's inended use is as a layering shade rather than a highlight… it adds a good amount of sparkle without disrupting the tone of the shade you're applying it to.
The taupe is the softest shade in the palette, with an almost buttery finish.  The blues are slightly rougher in texture, but apply beautifully nonetheless.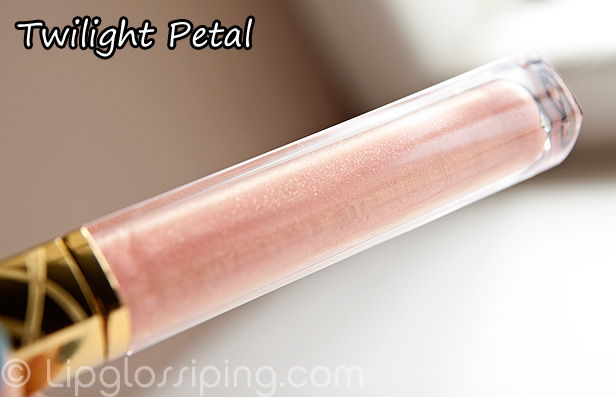 I also used a sample of one of the new Pure Colour Glosses in shade Twilight Petal, a very pretty pinky-nude infused with sparkle.  It's a bit sticky, but the flipside is a long lasting finish.
The Estee Lauder Blue Dahlia palette and Twlight Petal gloss are due for release in August.