Pro Makeup Brushes are one of the UK's leading suppliers of makeup brushes.  They offer wholesale, customisation and supply to brands such as Elizabeth Arden and The Green People.
and they kindly sent me a few from their range to trial and report back on.
I would call their selection of 16 tools fairly exhaustive for your average makeup user.  The price is low/mid range.  Brushes start from £5 and work their way up to £15.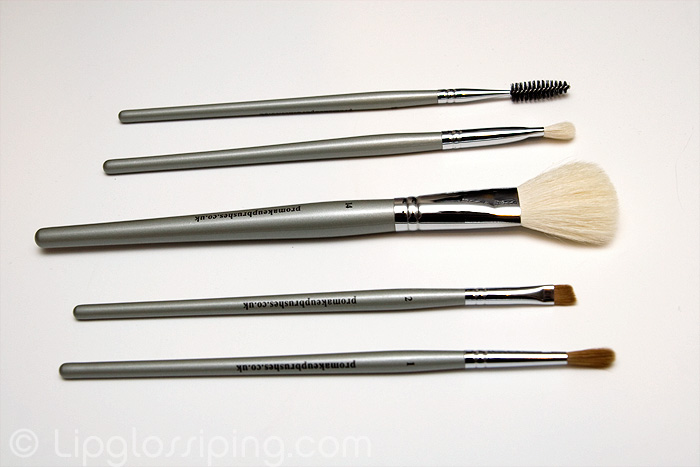 The white goat hair brushes feel fairly soft, pliable and densely packed.  There's a faint whiff of wet dog about them which is common with the more budget friendly natural hair brushes.  This is accentuated when I give them a wash but as they dry, the smell fades once again.  Similarly, the other sable brushes are soft and densely packed.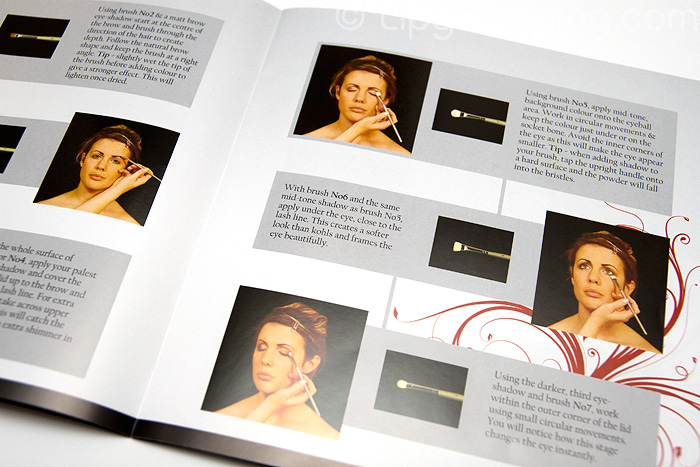 The brushes arrived with this rather fabulous booklet which describes itself as an 'educational booklet for makeup application' and it's really rather fab!  It manages to cover all the basics in plain and simple English.  Definitely a worthwhile inclusion and great for novices.
Onto the brushes…
#14 Blush Brush – £13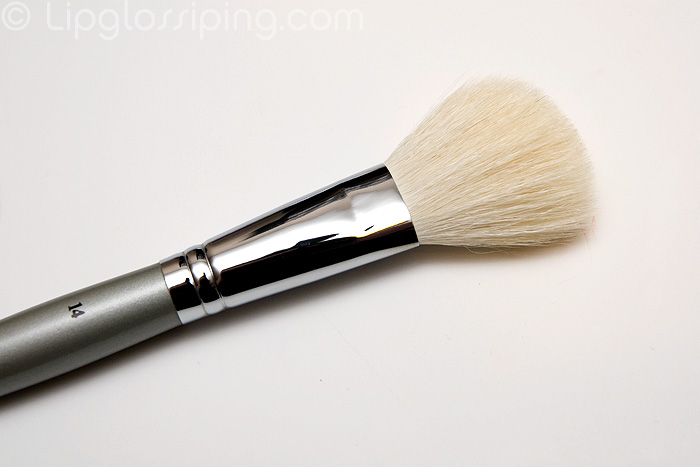 Though described as a blusher brush, the hair is cut with a slight angle so it's perfect to use for contouring those cheekbones aswell.  It's a lovely brush, densely packed, soft enough not to scratch and well cut.  Unfortunately, that's where my praise ends.  This sheds like a mofo.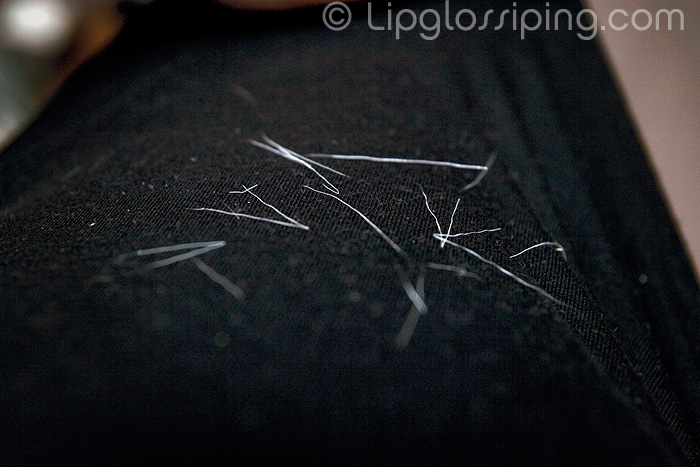 Amount collected from running my fingers through the brush after 2 washes… this amount of shedding is kinda unacceptable from a £13 brush.  I pick white hairs off my face every time I use it.
#1 Round Ended Concealer Brush – £6.50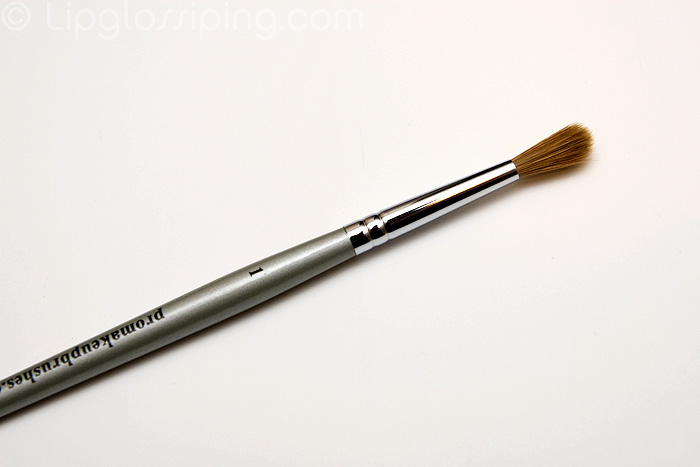 I've never used a long haired concealer brush like this before… but it works fantastically well at applying concealer under the eyes and around the nose…. all those little crevices are covered quickly and smoothly with this brush.  I didn't expect much from this unassuming little tool, but it's made it's way into daily use for me.
#2 Fine Angled Brush – £6.00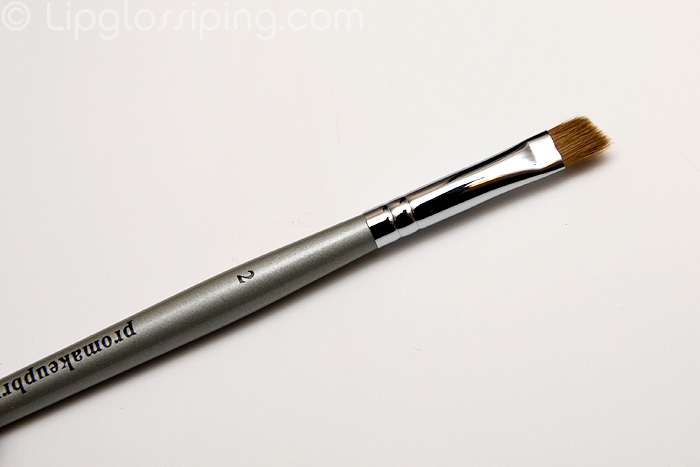 A nicely made brush that picks up brow powder well.  I wouldn't use this for gel liners as the hairs are a little too bushy for precision lining.  This has replaced my usual GOSH brow brush simply because it seems to work the powder through my brows more evenly.
#12 Large Eyeshadow Brush – £10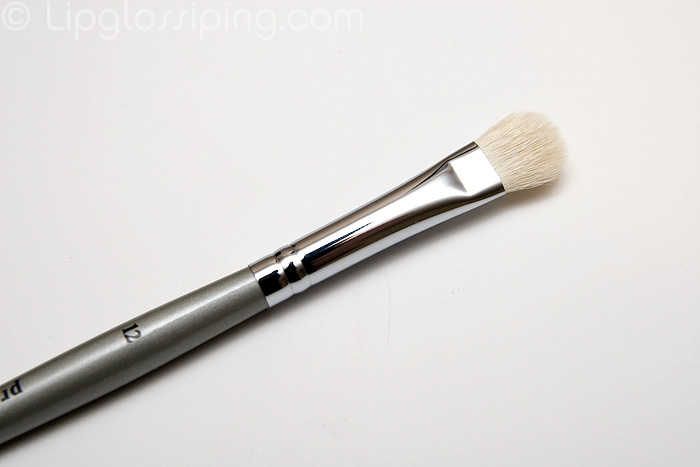 Another disappointment.  I was hoping for a reasonable MAC #239 dupe, but the quality falls way short.  Most noticeably, the ferrule on this particular brush is loose.  I can hold the brush at the end of the handle… give it a gentle shake and watch the whole thing rattle.  Perhaps connected to the loose ferrule… but despite gentle washing, I can't get the brush to hold it's original shape… it's now a splayed mess.  I've obviously received a faulty brush, but have to review on what I find.  The goat hairs however are pretty soft and non-scratchy.
#11 Mascara Brush – £5.00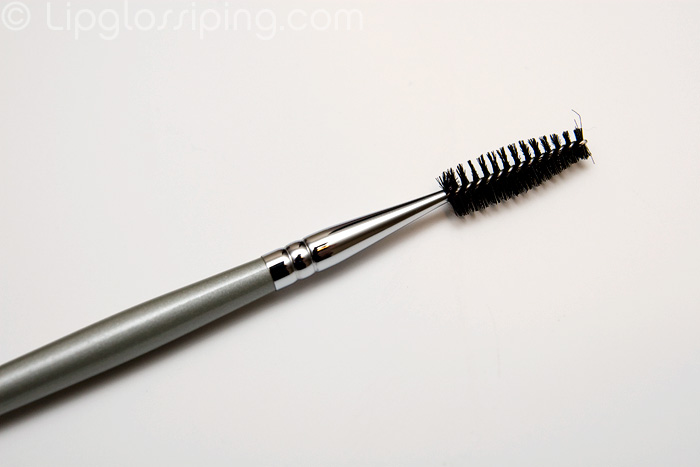 Again, I'm going to have to raise an eyebrow at the quality of a brush that arrives like this.  You can see in the photo how some of the fibres are straggly.  I've since cut them with a pair of nail scissors to avoid poking myself in the eyeball.
Aside from this… it's a useful tool and is designed well.  It does a good job at separating the lashes once mascara has been applied.  It's an extra step to the routine and one I wouldn't normally take… but I can't deny that it's worth the effort for special occasions.
.
Overall, Pro Makeup Brushes offer a good range of products at a reasonable price but I'm disappointed with the overall quality of the samples I received.  The sable brushes were mostly of good quality, but I'm afraid that I can't recommend the goat hair brushes based on my experiences with them.