I was sent these a while ago now via the brilliant r8beauty, probably around the time my camera went up in a big puff of smoke and I have been absolutely DYING to play with them but holding off until I could do them justice with a photo incase they were amaze.
Rebel Nails are a simple stick-on concept that can be customised with an almost infinite number of designs from animal print to high-shine chrome.
I found application a touch tricky, though the instructions provided were clear and easy to follow.
Firstly, I had to trim EVERY nail sticker.  They were all far too wide for my narrow nails and even after trimming, I found that I had been a little too cautious and should have taken off more than I did.  Something to remember for next time.  It looks far better once on the nail if they're a little too narrow for your nail bed than too wide.
I also experienced more problems with creasing on the ones that I hadn't trimmed enough.  It really is key to ensure you personalise these nails to fit your own properly.
But how does the overall effect look?
Pretty darn brilliant even if I do say so myself: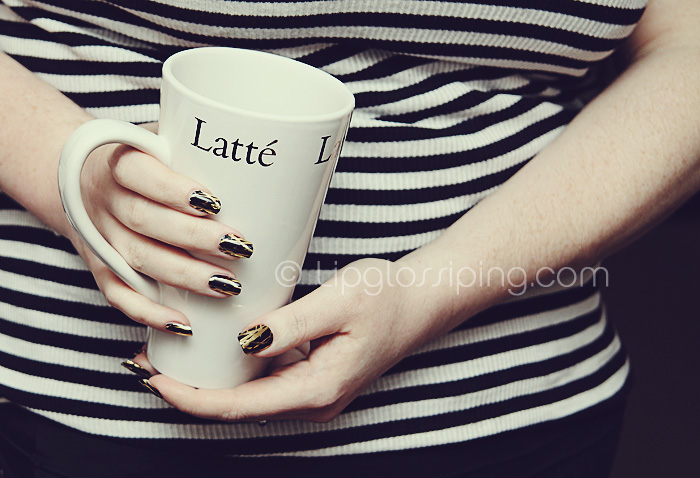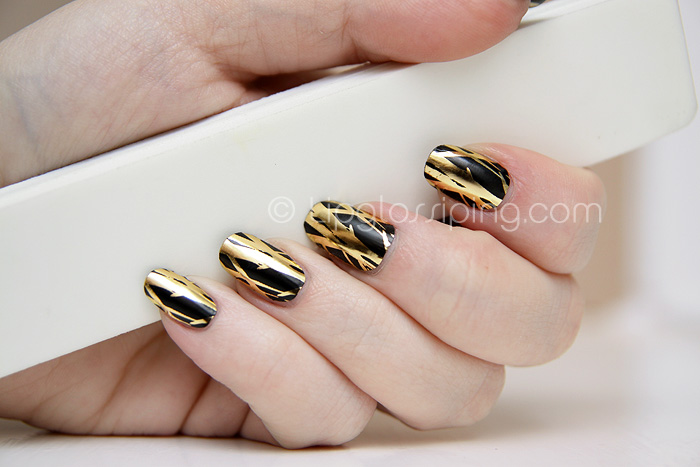 My little nail and ring finger are both perfect fits (and applications) but at the time, I thought I'd trimmed too much from the sticker.  You can see though that they look far better than my index and middle fingers yes?
Stickability is impressive.  I achieved 4 days before a little peeling but if I'm completely honest with you… I wanted them off my fingers after day 1.  I found that the free edges (no matter how well I filed) just kept catching on things and feeling 'scratchy'.  I wouldn't have lasted 4 days if I weren't testing them for wear.
For me, these are great for special occasions…. nights out and the like.  They feel very comfortable on the nails… the thin membrane of sticky foil is light and unobtrusive.  It's just that rough nail tip that I couldn't put up with.
Removal was 100x easier than I had anticipated.  I switched on my hairdryer, gave a nail a quick blast before peeling back the sticker which left barely any residue, gunk and absolutely no damage behind.
Rebel Nails offer around 100 desgins on their website, with prices starting at only £4.99 a set.
I'm loving the look of these Snowflake Red ones for Christmas.
Do you like?