I attempted a Twiggy-esque look last night in preparation for tonight's Aussome 60s shindig.  Thank you so much for your fab suggestions and inspiration…
But it turns out that baby L wasn't feeling any better today so I didn't make it up to London for my swanky night out and late morning lie-in after all.
Instead, I'm having the dullest 60s party imaginable.  At home.
On the plus side, I have Appletiser, butter popcorn and full ownership of the remote control.  Life is good really.
Check me out.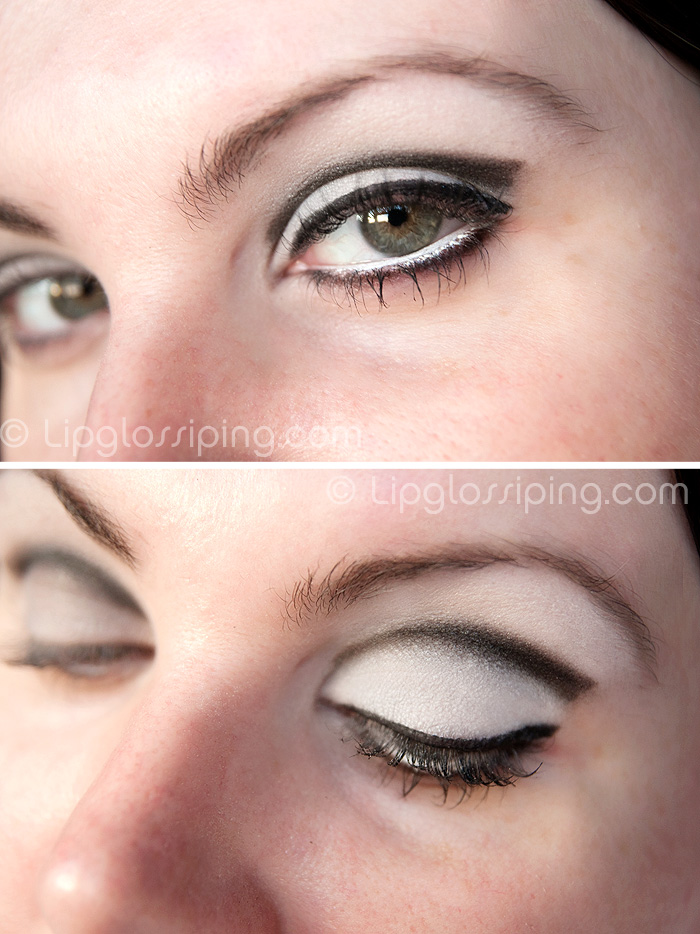 I would have rocked the joint. *munches popcorn*
Nevermind!  Onto more exciting things…
The lucky winner of my facebook giveaway is:
Rebecca Courtley
Congratulations Rebecca, I've messaged you!
—–
Tomorrow signals the start of another giveaway (non-facebook this time, I'm keeping you on your toes!)… it's a good'un.  No really… You don't wanna miss it!