I bought this last summer at the same time as picking up a few of their other shades.  I was so unimpressed with the gloopy formula that I found with Peacock (a teal shade), that it's taken me until now to try one of the others!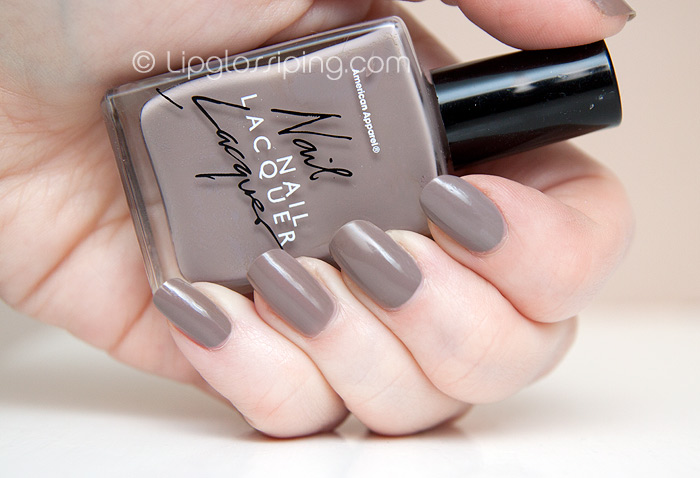 Silly me eh?
Mouse is quite, quite lovely.  It's a softened greige… I defy you to liken this to shit fingers you 'orrible greige hating lot (you know who you are!)
Very sophisticated-looking (if I do say so myself) but it needs 3 coats.  The above photo shows two coats and I can see a bit of transparency on my ring finger that I didn't spot until looking at the photo above.
Longevity is slightly less than average, tip wear was noticeable after a day so I'd steer clear if polish peels off your tips quicker than you can paint it on.
American Apparel nail polishes are available instore or online priced at £7 each.