5 a day. Do you?
I don't… although God loves a tryer.
The problem with vegetables is that they're just alright.  I'm simply not gonna get excited over a carrot in the same way that I get excited over a slice of cheesecake.  Thems the breaks veg… you don't make me want to eat you, it's your fault, not mine.  Have you ever thought about that?
And so, in my endless quest of ways in which I can make vegetables tempt me… I wanted to make a slightly-more-healthy version of my much-loved courgette fritters… except, with broccoli, baked rather than fried.  'Cos that's what I had.  Lots and lots of slightly-yellowing broccoli bought with the best of intentions.
Here's what I did: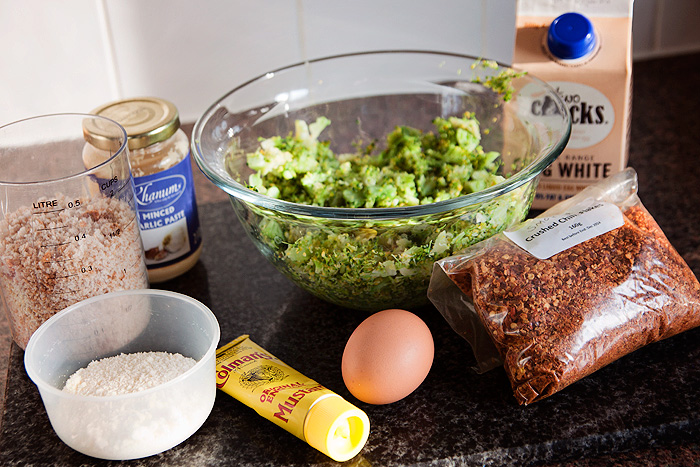 The cast of characters included:
2 medium-sized heads of Broccoli (don't de-stalk this too vigorously)

1.5 cups breadcrumbs (I used Weight Watchers Malted Bread – 3 slices, Panko would be great!)

30g grated parmesan (I love the Lidl one)

A generous squirt of English Mustard

1 medium egg

3 Tbsp egg whites (or just use another medium egg if you're not points counting!)

1 tsp garlic paste

3/4 tsp smoked chilli flakes (you can substitute this for any seasoning you'd prefer)
Preheat the oven to 190 degrees celsius (180 fan)
Begin by chopping the broccoli into small, less than bite-size pieces and steam them for a couple of minutes until tender.  Once cooked, add all the ingredients one by one, mixing as you go to ensure you get everything evenly combined.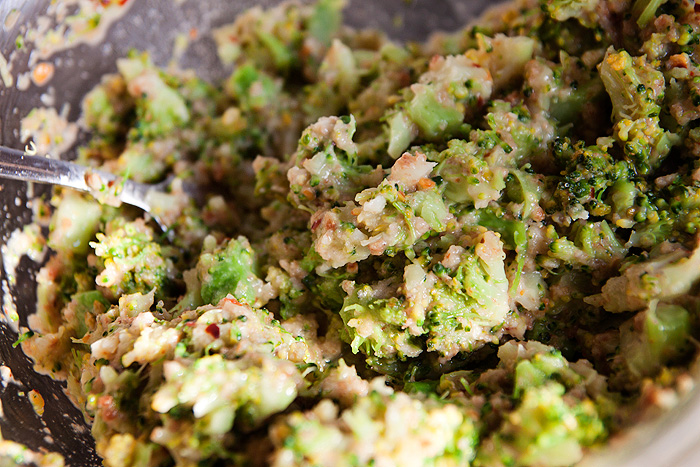 Take a bun tray/muffin tray or similar (I use this 12-cup one from Asda) and give it a light spray with cooking oil.  Use your hands to gently shape the mixture into golf-ball sized balls and place into the hollows of your bun tray.
The mixture should feel quite wet, the broccoli tots will spread a little whilst cooking but retain their shape within the hollow.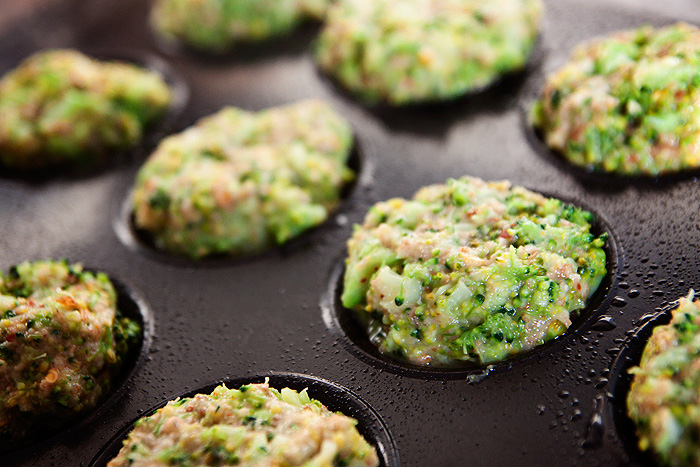 Bake on the middle shelf for 15-minutes then remove from the oven and flip each tot over.  Pop back in the oven for another 10-15 minutes.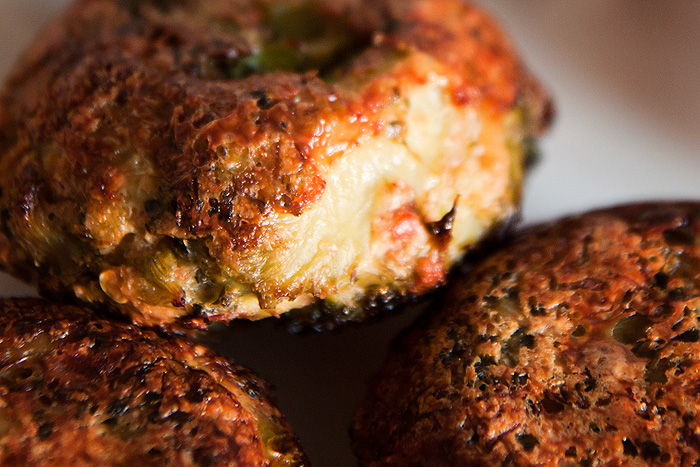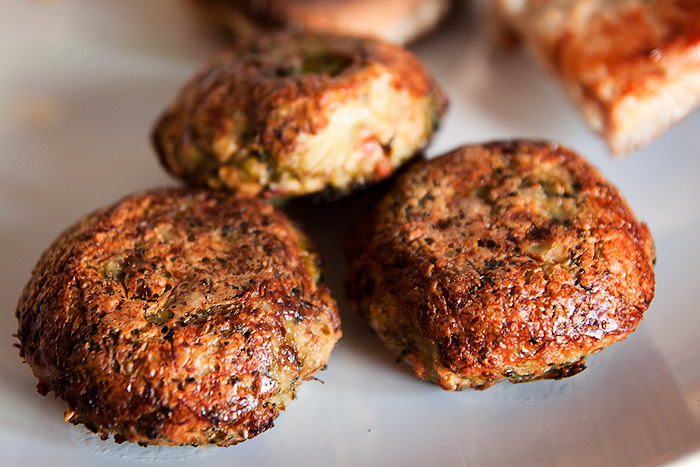 The beauty of these veggie tots is that I'm already thinking of all the other vegetables I could cook like this.  I would love to do bubble and squeak… something which I LOVE but can never get brown and crispy in a frying pan.
The parmesan was great but I think I might try it with a bit of reduced fat mozzarella next time… or even a sprinkle of my beloved blue cheese.
As far as the Pro Points go… these worked out at 2 Pro Points per three tots or nine points for the whole tray of twelve!  Not bad for a plate-filling side.  If you're up for a bit of batch cooking, these will also freeze beautifully, just heat  them up from frozen in the oven at around 200 degrees for 15-minutes and they're perfect.
What are your favourite ways of making vegetables more tempting?